There is something magical about wintertime in New York. When the temperature drops below 32F and streams and waterfalls are transformed into phenomenal art creations that can be captured for a short moment in time.
Upstate New York
Every winter we go back to Kaaterskill Falls. The scenery is gorgeous and I love revisiting it. We intended to hike up to the falls, but the spikes I initially bought, weren't any good on the ice. I upgraded them and they came in handy at Bash Bish Falls State Park in Massachusetts.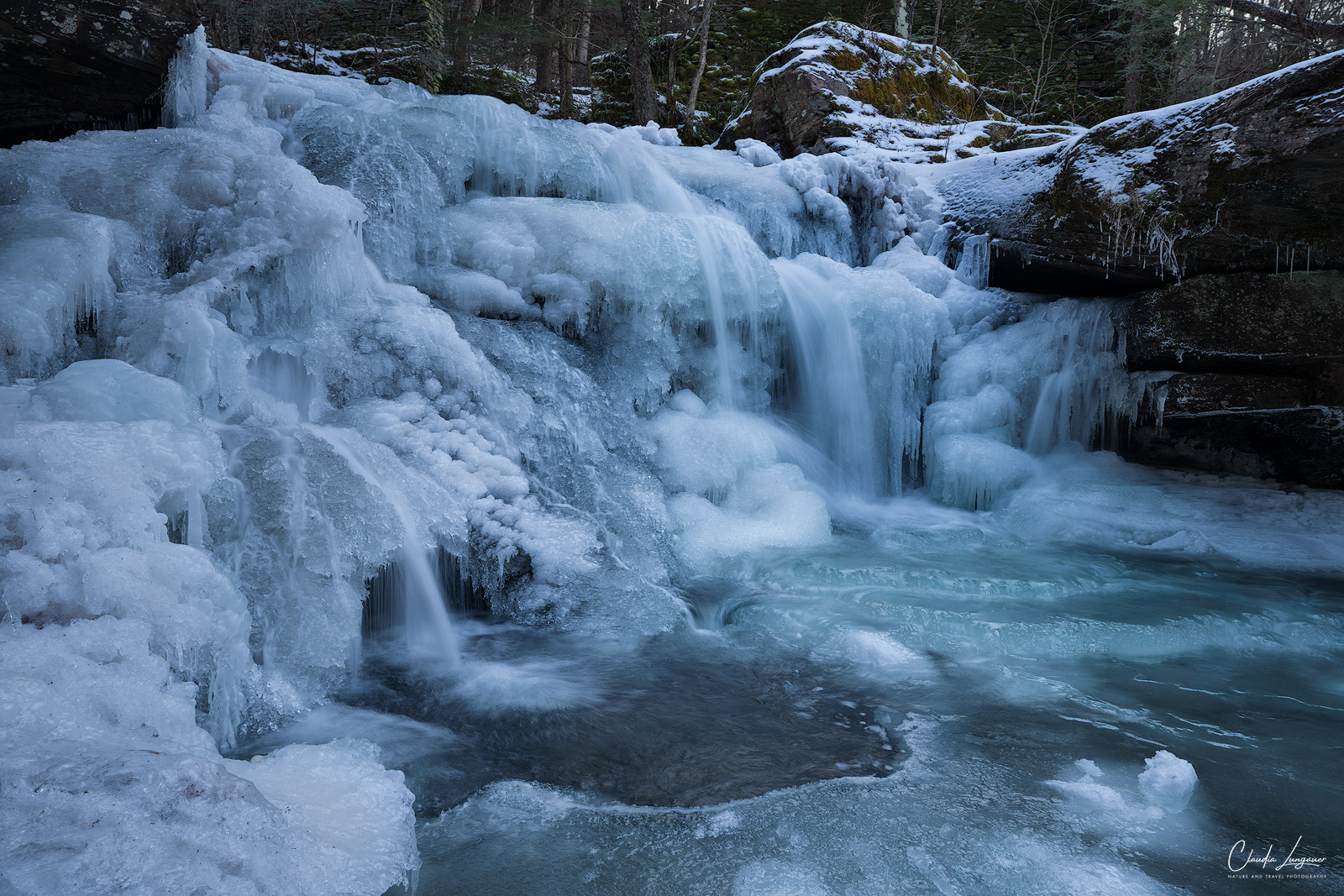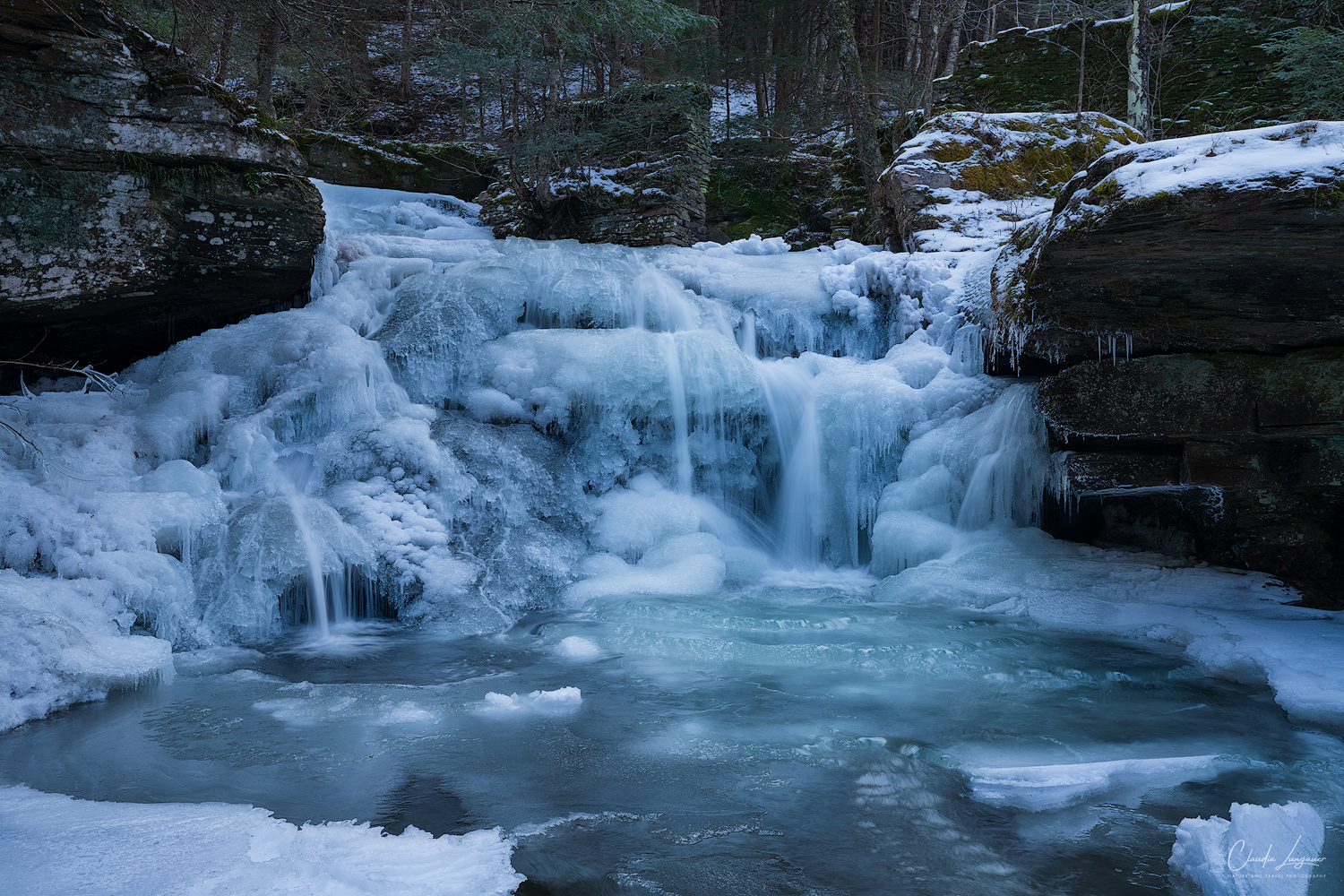 Massachusetts
This was a magical day. We arrived at the top of Bash Bish Falls State Park on the Massachusetts side, put our spikes on, and hiked down to the falls. It was about a half hour hike with magical a magical scenery, frozen rivers, and snow-capped forest scenery along our hike with some steep drop-offs.