It was a rainy spring day and so we decided to check out some waterfalls, some that we already knew and some new locations in Pennsylvania.
New Jersey
This is an unnamed waterfall in the Delaware Water Gap. This road was
closed every time we visited in the past years. This time we were lucky
and it was open. The color of the rocks and foliage was vivid after the
rain.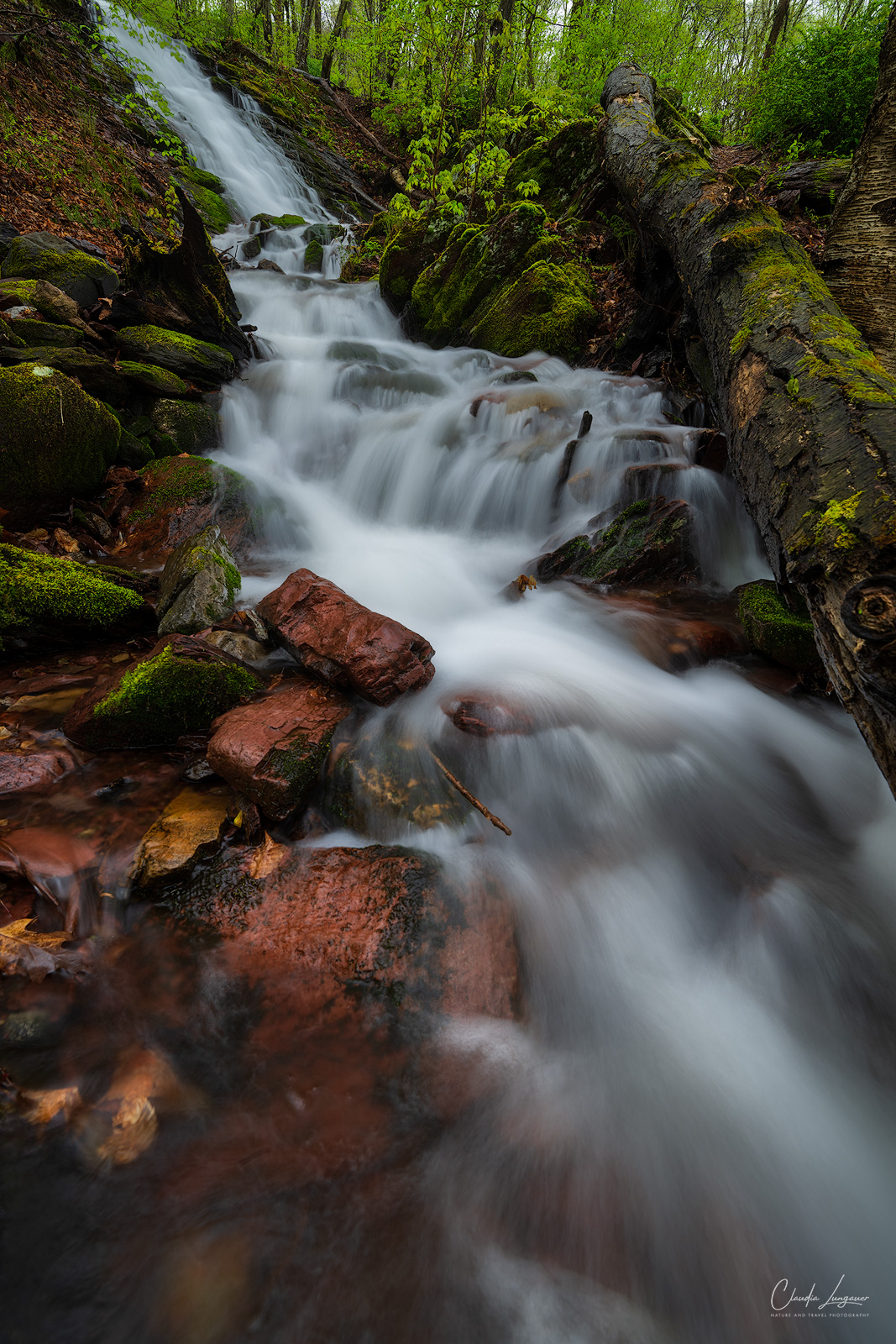 Pennsylvania
Factory Falls is on the Pennsylvania side of the Delaware Water Gap. We had been a couple times already. The conditions on this day were perfect. Afterwards, we went to explore Raymondskill Falls, which were just a couple of minutes away. A beautiful hike leads to the falls. There was a lot of water at this time of year and you could hear the sound of the rushing water while getting closer to the falls.