In mid-May Adam and I went out to West Virginia for a short weekend trip to photograph Blackwater Falls and Elakala Falls. Blackwater Falls State Park is located in the Allegheny Mountains of West Virginia. Its biggest attraction is Blackwater Falls, a 57-foot cascade that inherited its name from the tinted water streaming down. It is one of West Virginia's most photographed spots and indeed the perfect spot for breathtaking waterfall photography.
We woke up early and drove all day in order to overnight close to the park. The DreamCase turned out to be helpful for short weekend trips. Making it possible to sleep close to the falls and being in time for sunrise photography. The thin mattress filled the entire back of the car and was comfortable enough for a day or two.
Blackwater Falls
At 5 am next morning we got up and drove up to Blackwater Falls State Park. It was a beautiful, quiet morning and we were the only people in the park until after sunrise. The park offers breathtaking views on the falls from different angles.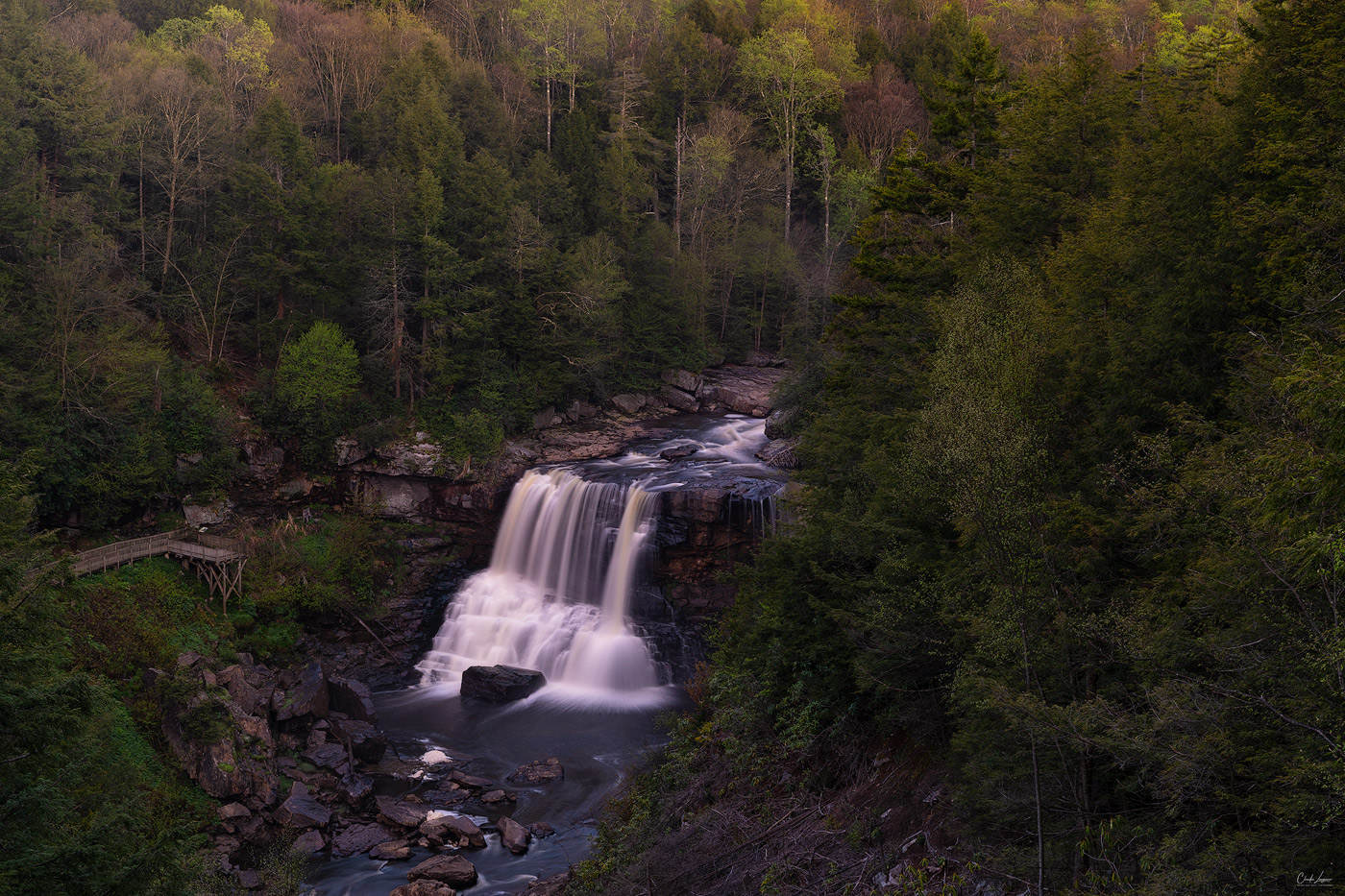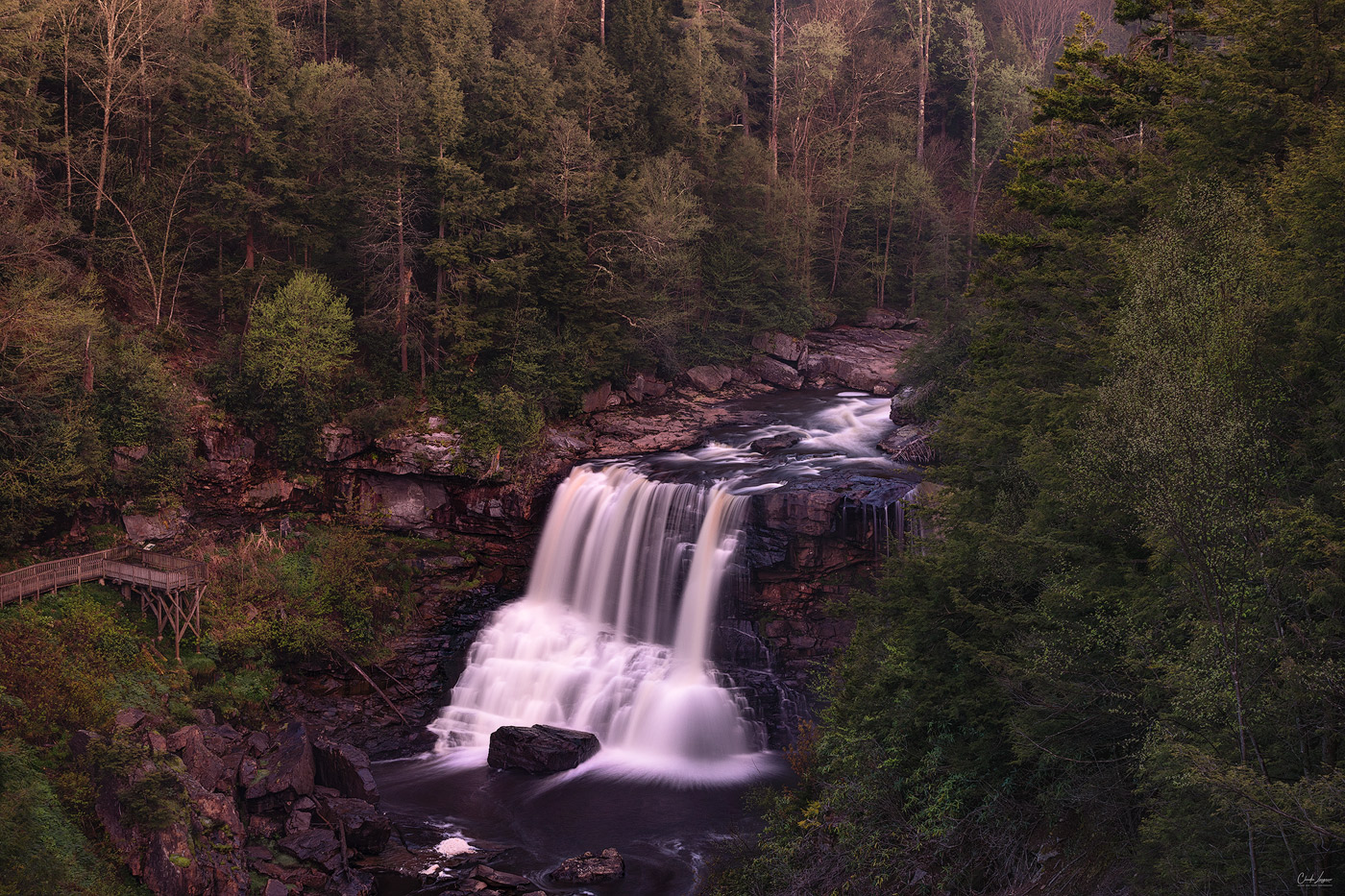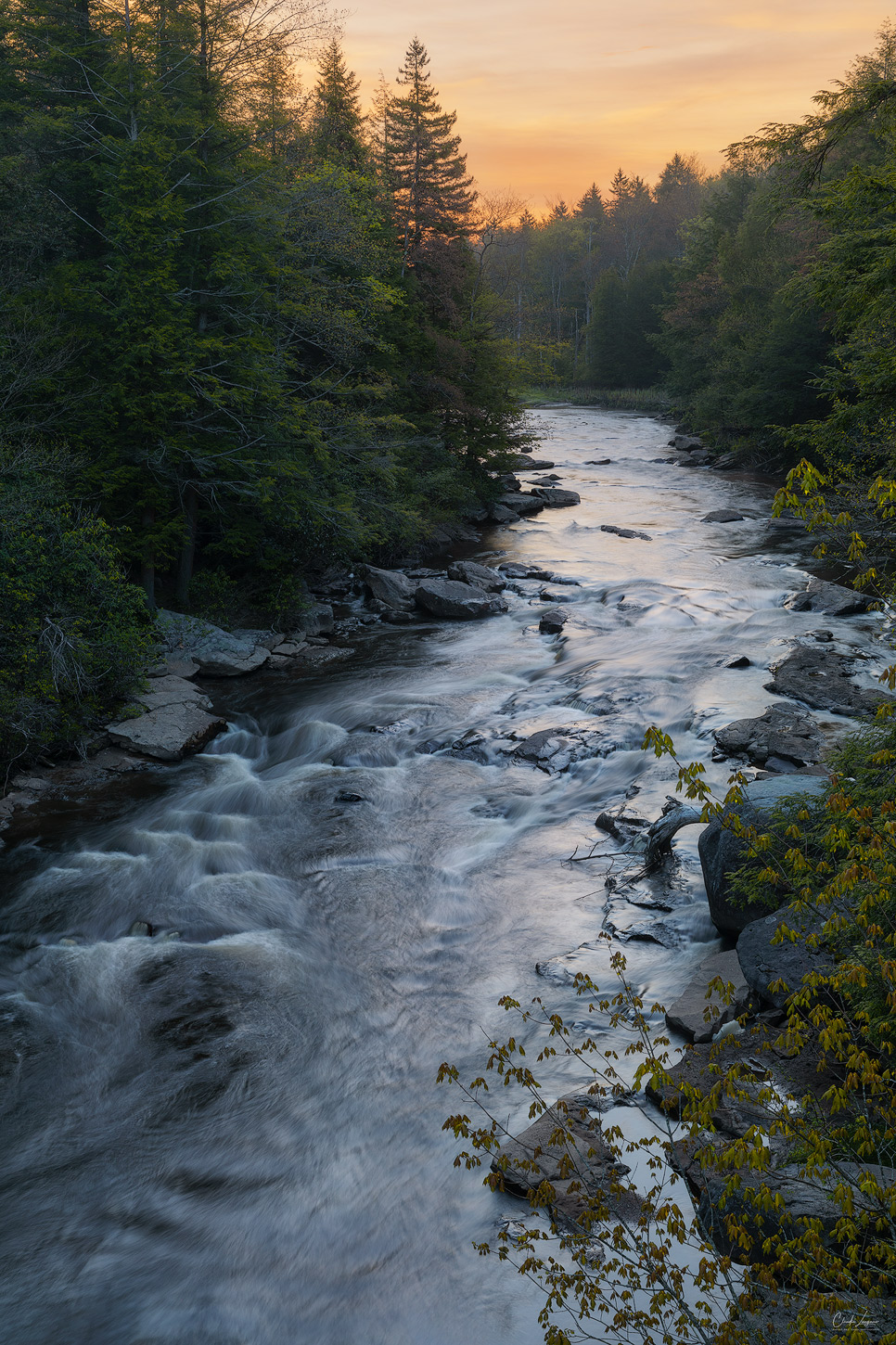 Elakala Falls
Afterwards, we went to check out Elakala Falls, that are located in the same park. The falls are accessible via a short hike through a beautiful, almost fairy-tale like forest. There is a series of four distinct waterfalls on Shays Run that make up Elakala Falls. I was fascinated when spotting these amazing falls and couldn't wait to set up my camera. The moss on the rocks was pure beauty.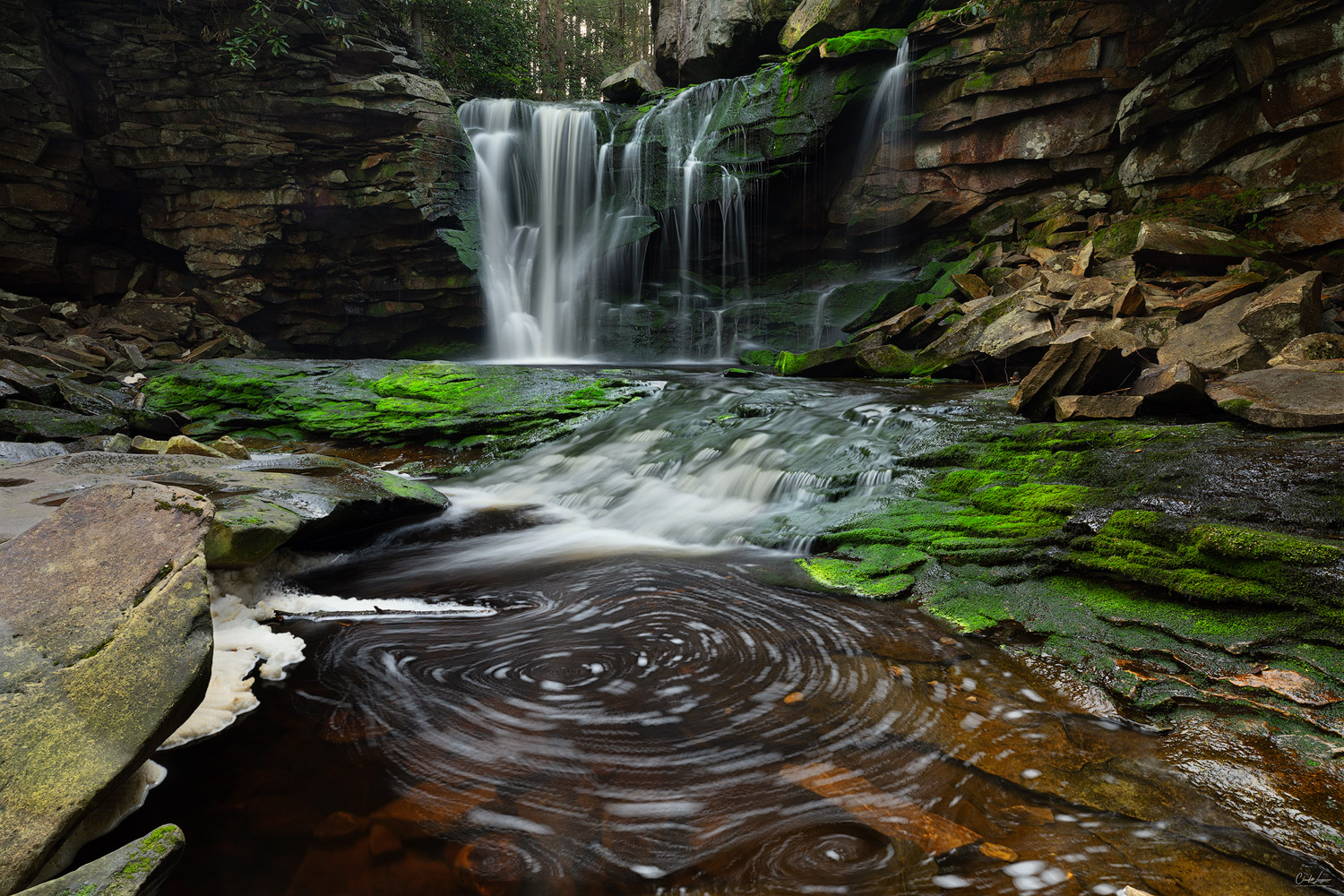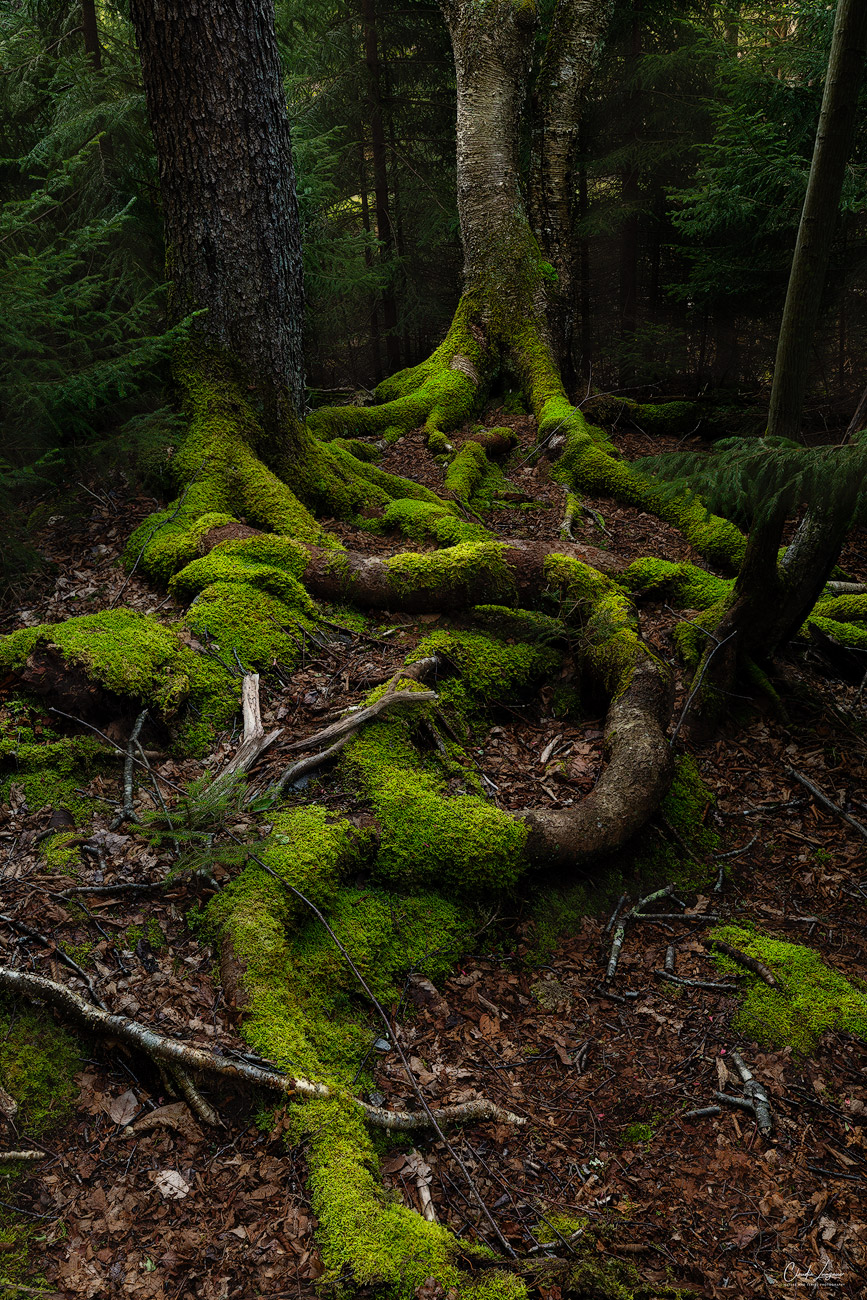 Shenandoah National Park
We decided to drive through Shenandoah National Park on our return home. The park offers spectacular views of the Blue Ridge Mountains in Virginia and I was excited about the views. The drive through the park is called Skyline Drive for good reasons. It offers lots of overlook stops on the Blue Ridge Mountains.
However, as we drove up towards the mountains the fog was getting more and more dense. The only thing remaining to see was the slowly fading out green landscape of the woodland that we were passing by. It caught my eyes immediately and I rushed out to capture some of the green woodland scenery surrounded by the mysterious mist.
We could not see anything of the spectacular mountain views, but I can't say I was disappointed. I was fascinated about the incredible weather conditions and the mysterious mist created the opportunity for stunning woodland landscape photography.