Since Adam changed his car recently, we figured it would be nice to take it on a short trip Upstate New York. He bought a DreamCase for the car, which allowed us to sleep in the car. That way we avoided to overnight in a hotel and it brought us closer to the location. We had been to Taughannock Falls State Park last winter and I was planning on returning to capture its beauty for my collection of waterfall images. Since I wasn't able to photograph for a while I was looking forward to this short landscape photography trip.
Cayuga Lake
We drove up to Ithaca on Saturday morning and found a small park near lake Cayuga, where we decided to spend the night. We had a bit of a sleepless night, however, I woke up at 5 am next morning noticing the beautiful morning light over the lake. Grabbing my camera quickly while Adam was still sleeping and setting up to take some pictures.
The peaceful sense of calm water in the morning was creating a beautiful atmosphere.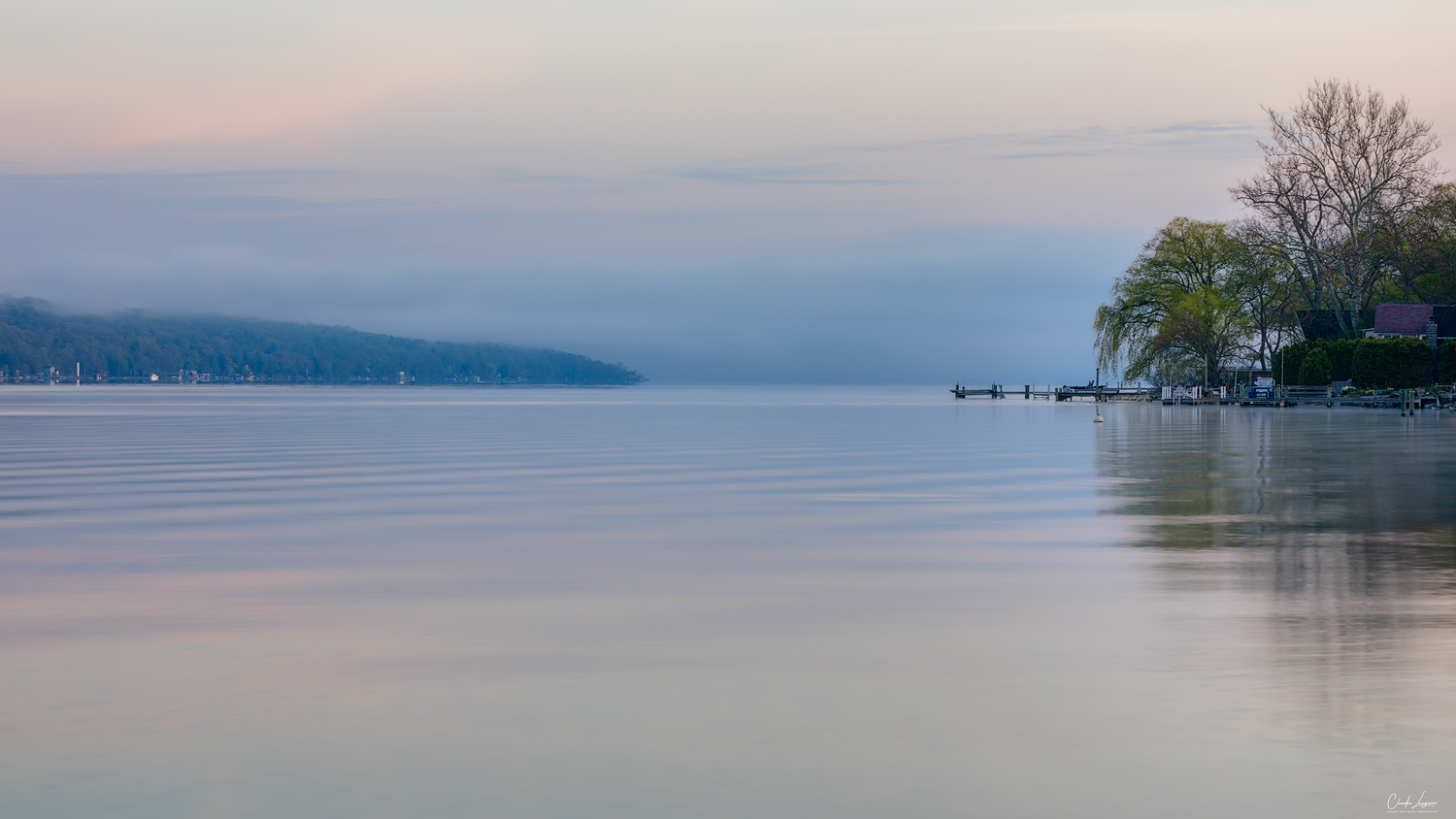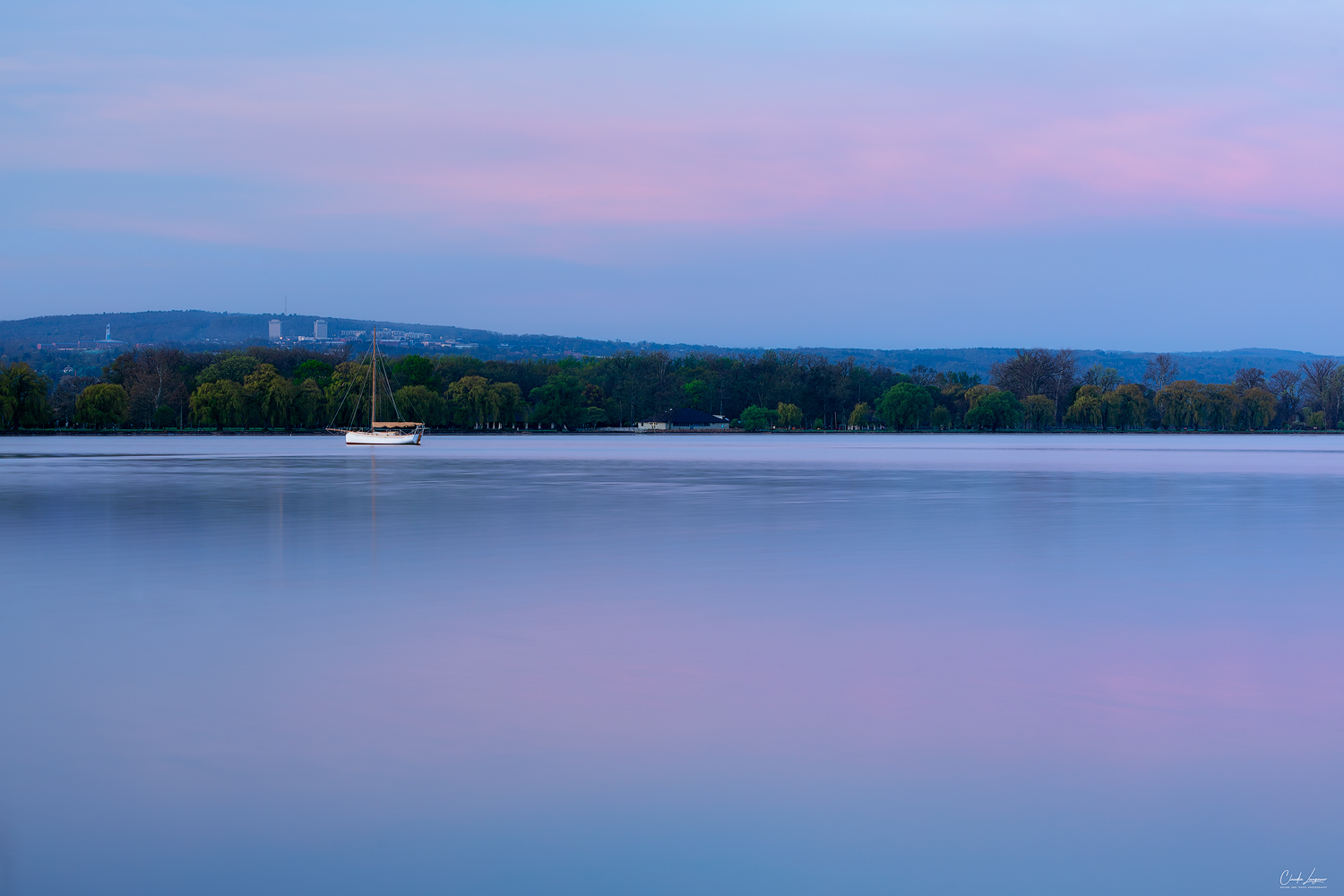 Taughannock Falls State Park
After Adam got up, we drove up to Taughannock Falls State Park. Taughannock Falls plunges 215 feet straight down into a canyon. The Overlook offers spectacular views on the falls from above. There is a trail with access to the bottom of the canyon along Taughannock Creek. It features a smaller waterfall at the entrance of the trail. The first image is taken from the Overlook in the park and the second image shows the smaller waterfall.
The weather conditions were exceeding my expectations. Fog was mixing up with the sunlight and creating a beautiful atmosphere.