On Saturday Adam and I went out to Montauk, a village on Long Island, for some seascape photography. It features the Montauk Point Lighthouse, located at the easternmost point of New York State. The lighthouse and the surrounding beaches are my favorite spots in Montauk. We have been there many times now, but I always love coming back. The sun was starting to set when we arrived, but since it was an overcast day, I wasn't too worried about missing the best light.
On the right side of the lighthouse there is a small path leading to a beach, which I photographed earlier this year. There is also an overlook, that offers spectacular views from above on the beach and the lighthouse, at Camp Hero State Park.

I love seascape photography. The spray of the crashing waves on the shore, swirling around the solid rocks is fascinating.
The waves were very high when we arrived. There was a rock that stuck out to me and I immediately noticed the patterns of lines on the beach that the receding waves left behind. So, I decided to focus this time on the rocks and patterns on the beach. I was trying to keep some distance to the water. We had been to this beach earlier, but from what I remembered, the ocean seemed a lot wilder this time.
Here is the picture from this Saturday. Below you find more pictures from Montauk taken this year.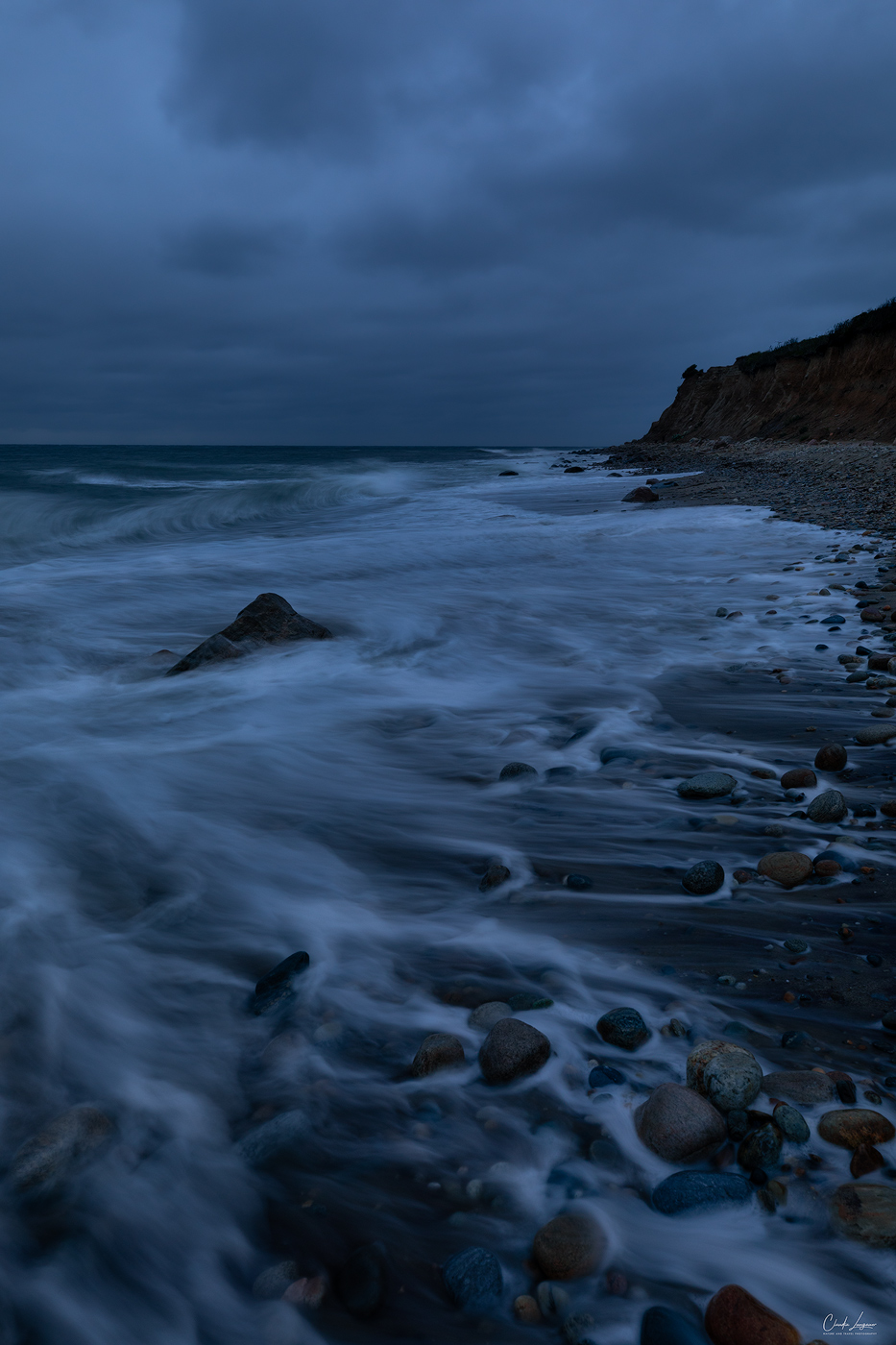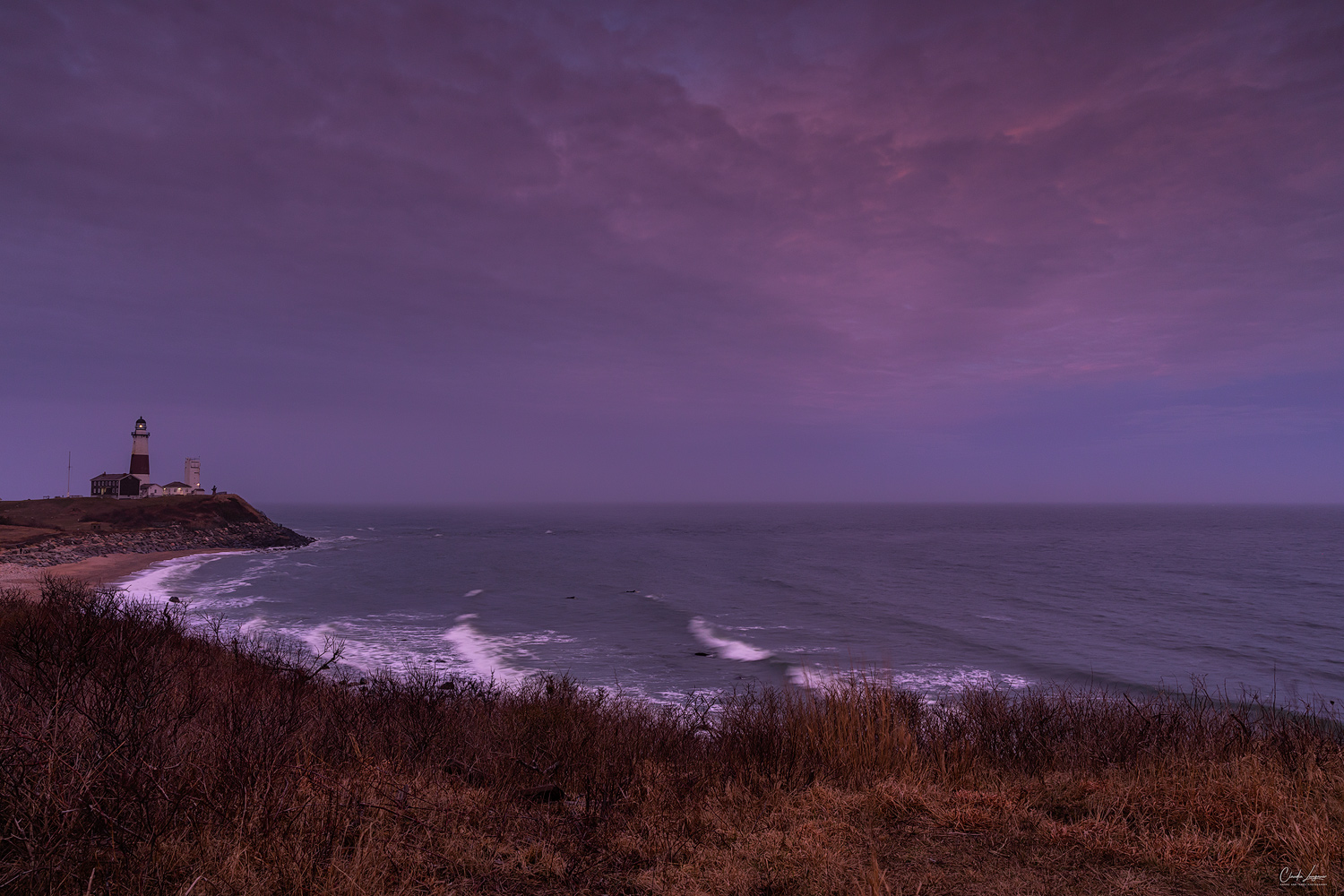 Here are some shots from a previous visit this year, photographed from an overlook at Camp Hero State Park.