After having been stuck in our home for several months this year, we decided to rent a camping trailer and head out west for some landscape photography in the Badlands and Rocky Mountains. We had dreamed for a while about spending some time on the road in an Airstream and were lucky to find one available to rent for one week.
Our trip started by passing through South Dakota. We were greeted by heavy lightnings all around us and heavy rain. I have never seen anything like that in my life. It went on for hours till we arrived at our camping spot chosen for the night. A dirt road near Badlands National Park leading to a beautiful, dramatic overlook right at the edge of a steep canyon, the perfect location for dramatic landscape photography.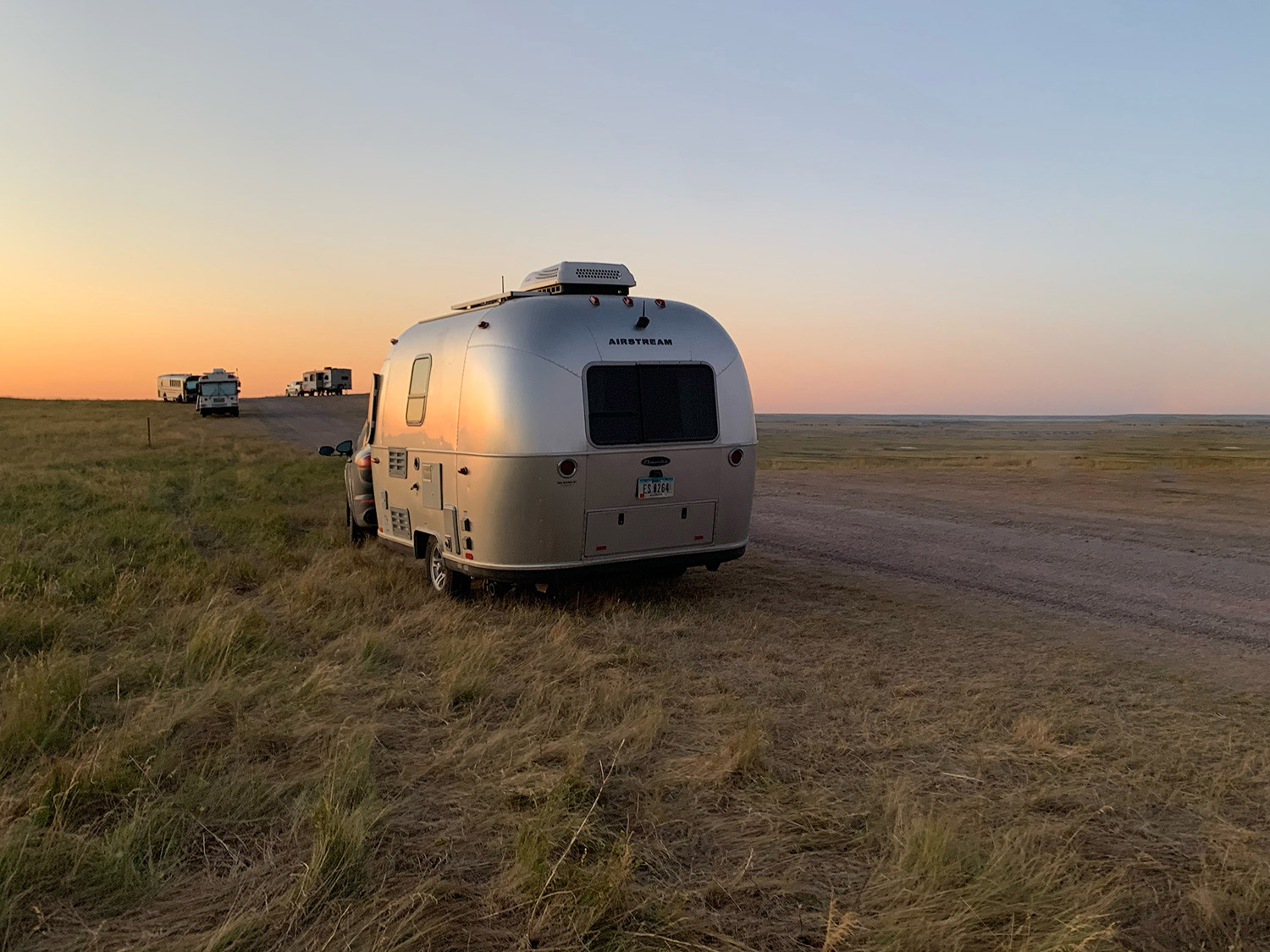 Camping site near Badlands National Park in South Dakota
The next morning, we woke up early to enjoy some breathtaking views and went to explore Badlands National Park.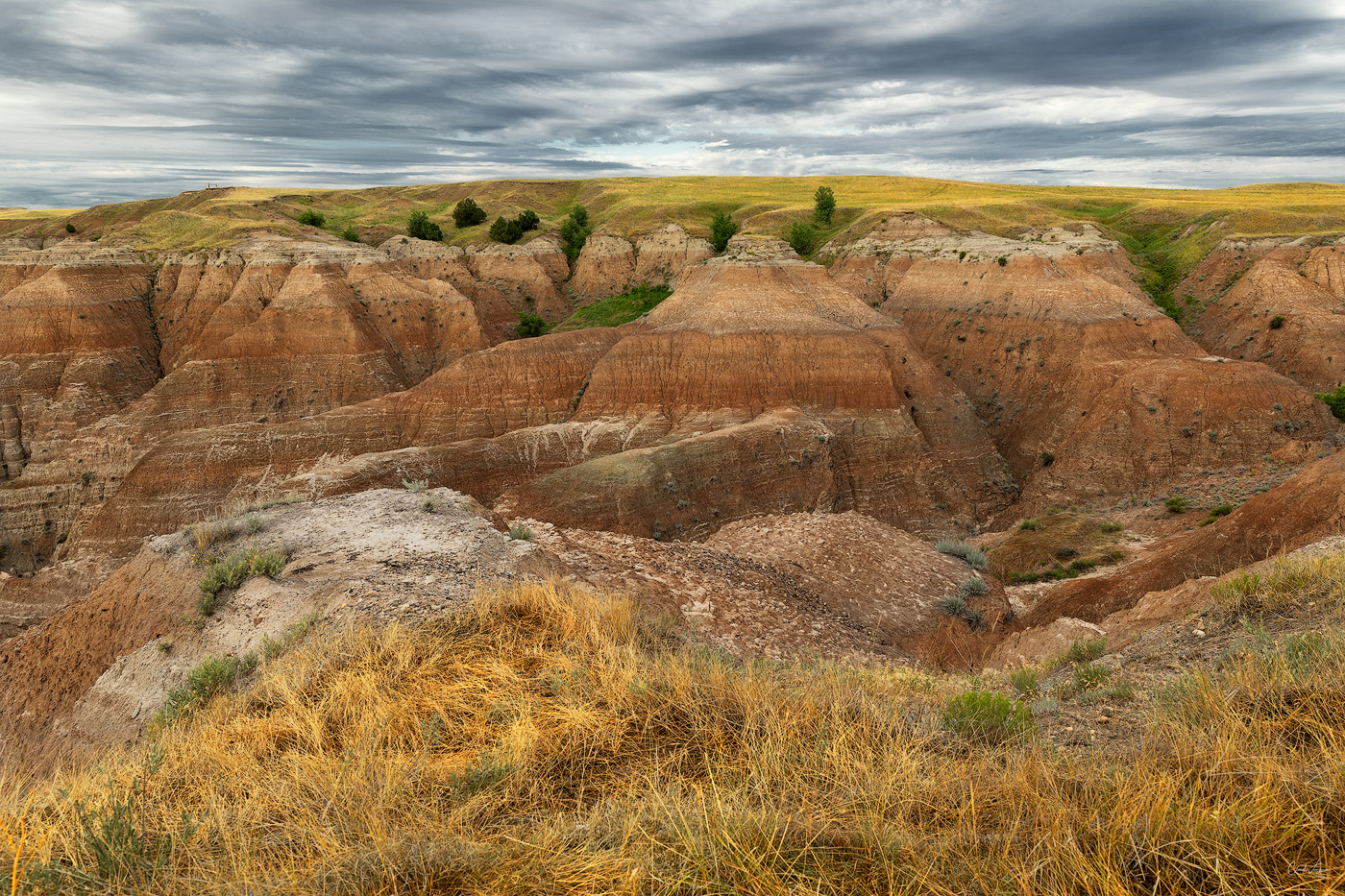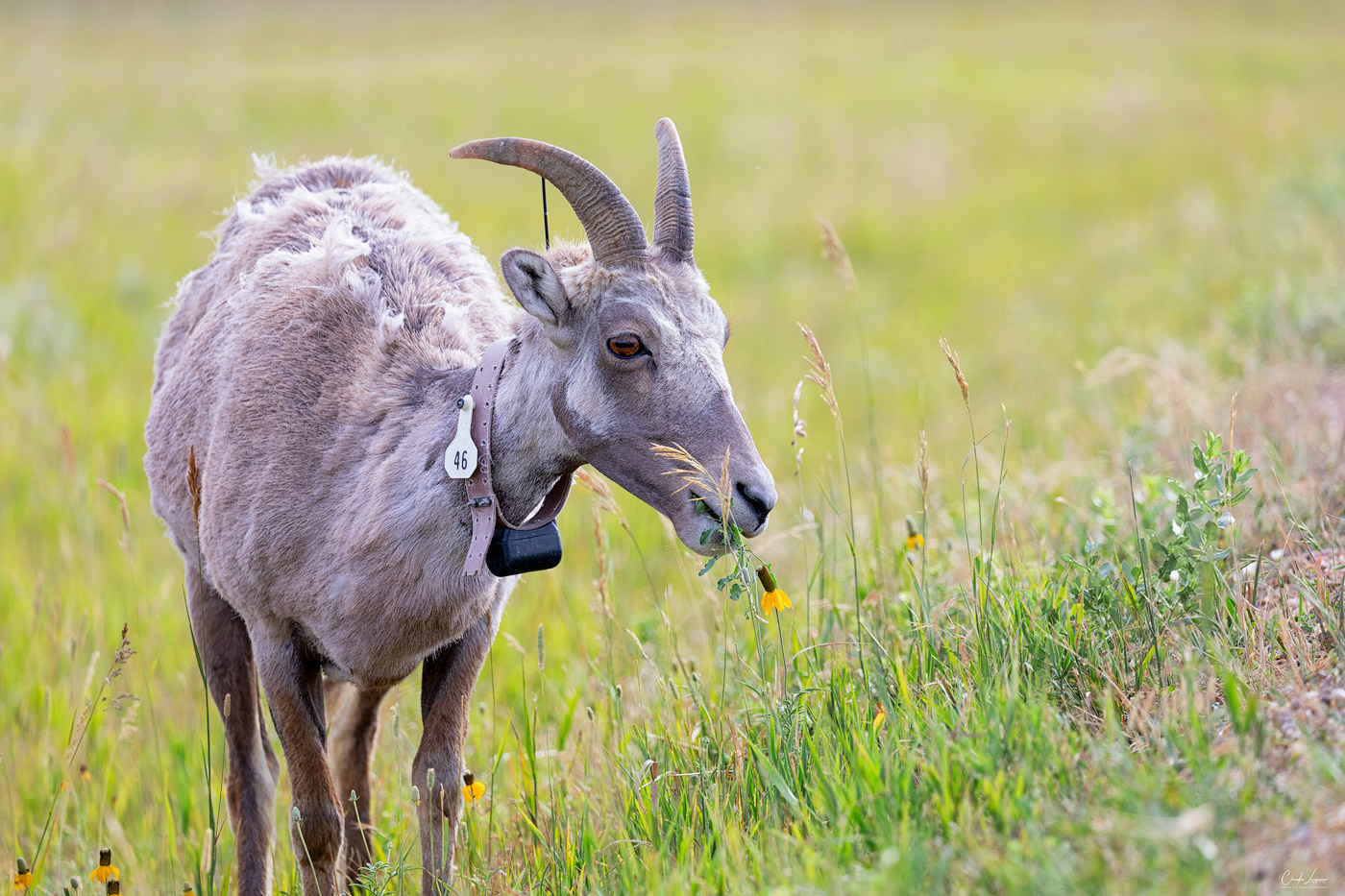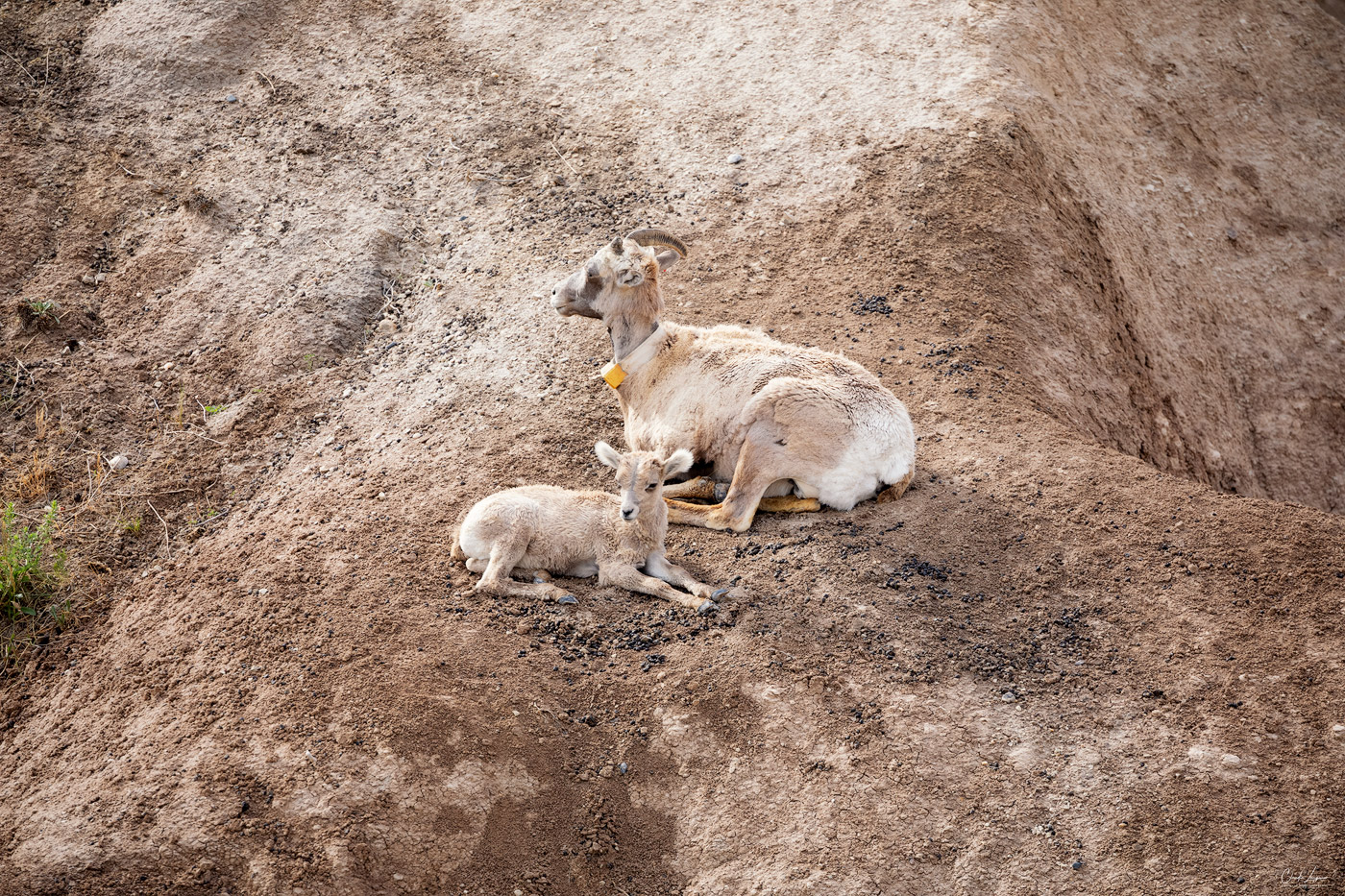 Bozeman | Montana
After a long drive to Montana we decided to spend the night at a camping site near Fairy Lake in the Bridger Mountains of Bozeman and drive up to the lake for a sunrise shot next morning. The Bridger Range is a sub-range of the Rocky Mountains in southwestern Montana. I had seen pictures from this lake a while ago and I was looking forward to having the chance of visiting on this trip.
After settling down at the camping site we headed out to photograph the Bridger Range at sunset from the town of Bozeman. Bozeman has breathtaking views on the mountains and the drive into town lead us through some spectacular landscape. As always, we were a bit tight with time and rushing to find a spot, which is a bit hard if you don't know the location very well. But we managed to find this beautiful view and I decided on a panorama.
Back at camp we planned the next morning. Our camping side Battle Ridge was about 40 minutes away from the lake. There is a campground at Fairy Lake but since the road leading to the lake is off road and not recommend for trailers, we decided to leave the Airstream at Battle Ridge and to drive up to the lake by car.
We got up at 4 am next morning to be in time for sunrise. With dawn breaking through the drive gave up some incredible views on the landscape, mountains and wildflowers surrounding us. Fairy lake is located at the base of Sacagawea Peak at an elevation of 7,557 ft. We were rewarded with a beautiful sunrise.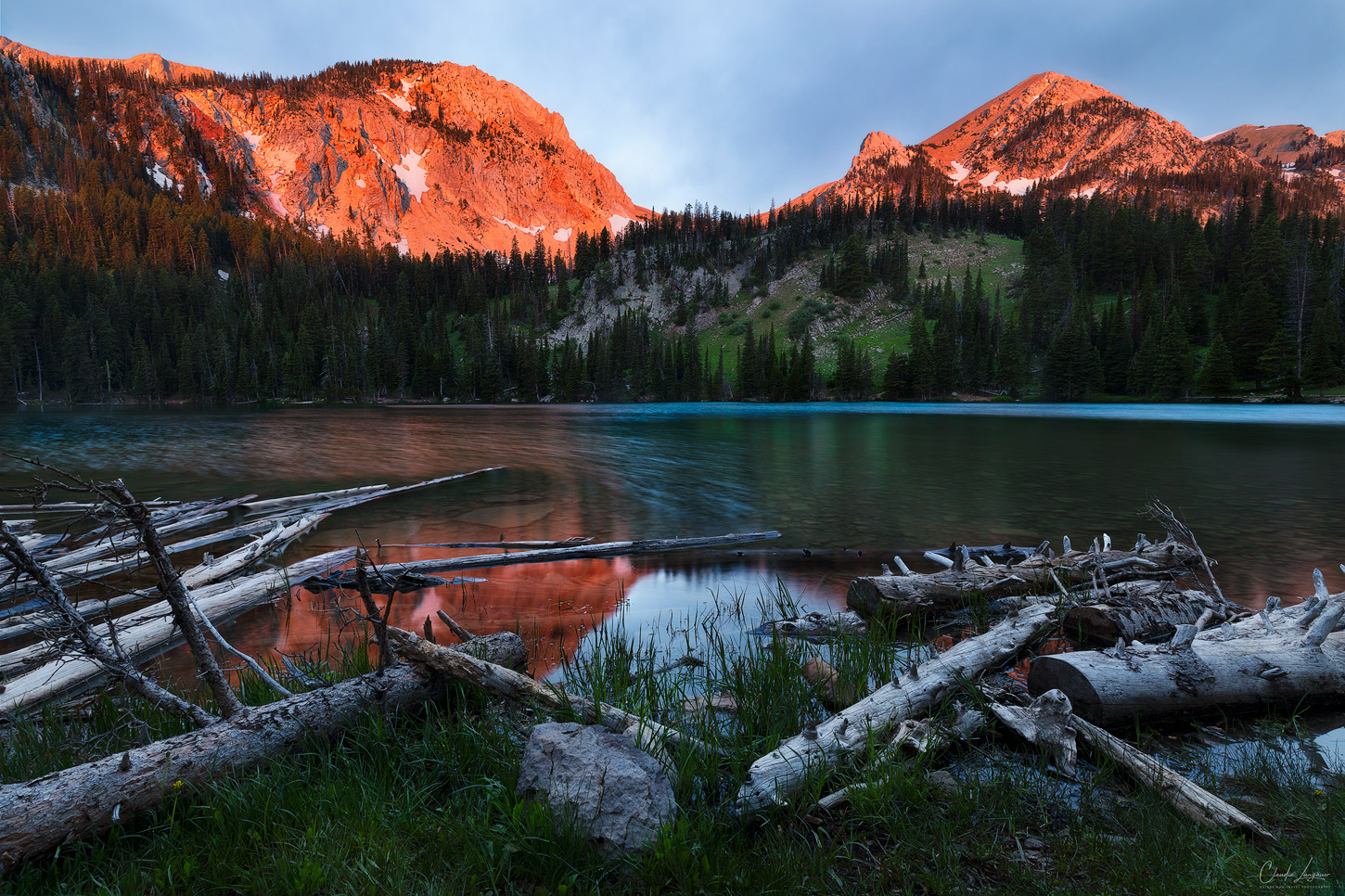 Glacier National Park | Montana
Since I had seen lots of beautiful pictures of this place, I thought it would be worth to spend some days here given the photogenic landscape scenery for nature photography. We had booked a camping site next to Glacier National Park for 3 nights on the west side of the park. Unfortunately, we were very unlucky with road closures when arriving, and weather. We got up 2 times for sunrise, but it was raining. The famous Going to the Sun road was only open till the end of Lake McDonald. I had a list with places to visit. I would like to return next year since the scenery is really breathtaking.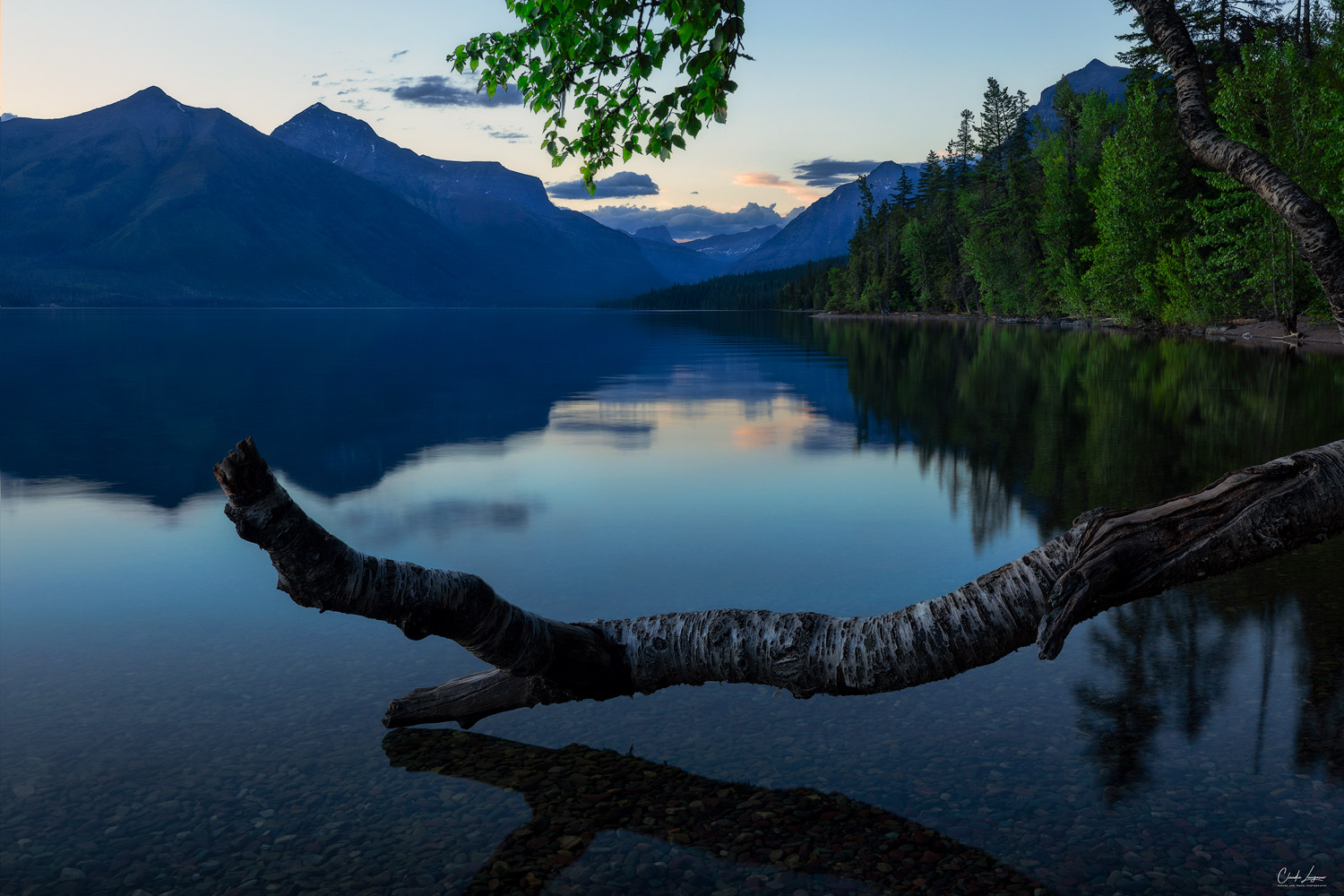 The sun set on the left of Heavens Peak and shedding some light on the log in the foreground, trees and clouds in the distance.

Grand Teton National Park | Wyoming
Since it was raining on our last morning in Montana, we decided to pack up early in order to make it in time to Grand Teton National Park in Wyoming. The Teton Range is a mountain range of the Rocky Mountains with the Grand Teton Peak reaching 13,775 feet. I dreamed of visiting this location for a while now. I was planning on taking a picture at sunrise of Grand Teton at Jenny Lake and the weather forecast was good. I was hoping we might arrive before sunset in order to explore the area a bit.
We passed through Yellowstone National Park and witnessed the geological wonders of the amazing landscape scenery with dramatic canyons, waterfalls and geysers, that made me wish to return and spend more time in the park in order to capture it's unique and diverse landscape. My husband is working full time so we are a bit limited with vacation time and are therefore always, trying to cover a lot in a single trip. Although, there were a couple of times, I would have liked to stop, I was trying to keep my destination in mind.
We arrived at midnight at Jenny Lake and found a spot at the parking lot with some other campers. No chance to explore the area and I was putting all my cards on google maps, choosing the overlook at the lake. I find that the camper was slowing us down a lot on this trip missing most sunsets, but then again, having the possibility to overnight so close to the lake, was amazing.
I forgot to change my alarm to the weekend, a bit tired from the long hours driving, but luckily, I woke up in time. I woke up my husband, Adam at 4 am and we drove to the overlook at Jenny Lake. Arriving, we met another photographer, who showed us how to get down to the lake. The sky wasn't spectacular, but we were lucky to have sunlight.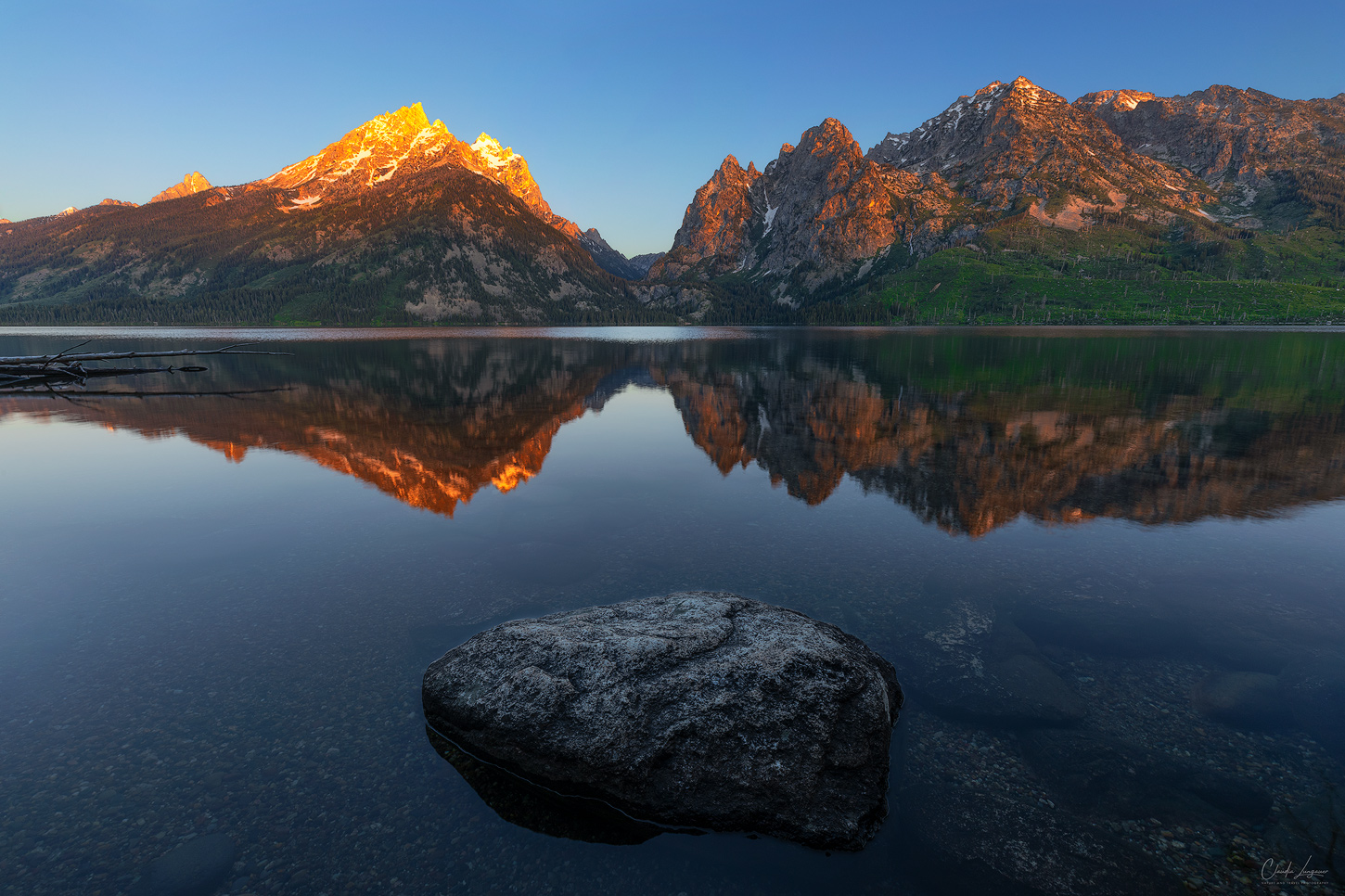 Badlands National Park
We packed up for our return home. Given the spectacular views on the Badlands, we decided to stop and camp at the same spot in South Dakota, we stayed at earlier, for landscape photography. We arrived at sunset and I managed to capture the scenery in the last evening light.