In February we spontaneously decided to escape the cold weather at home and travel to Mexico for a couple of days. I had not been to Mexico before and was very excited about the beaches and seascape photography opportunities. We drove to Atlantic City and spent the night in a hotel in order to catch an early flight to Cancun in the morning, arriving at 2 pm the next day. Sunny weather and temperatures of about 80F were awaiting us, a welcome change to home.
We didn't know at that time that this trip would be remembered as the last trip before the virus and how things would drastically change soon.
My husband, Adam, planned of visiting the grave of his high school friend, Deysi, who tragically died in Wisconsin at the age of 15. He bought flowers for her grave and after visiting, we continued to explore the beautiful island Isla Mujeres. Since the island was very crowded for understandable reasons, being popular for its white sand beaches and crystal, clear turquoise waters, we decided on checking out Isla Blanca for sunset locations.
Isla Blanca | Mexico
We drove to a remote beach in Isla Blanca, that was accessible via a dirt road and I decided to take a sunset photograph there. Isla Blanca is located in Quintana Roo north of Cancun.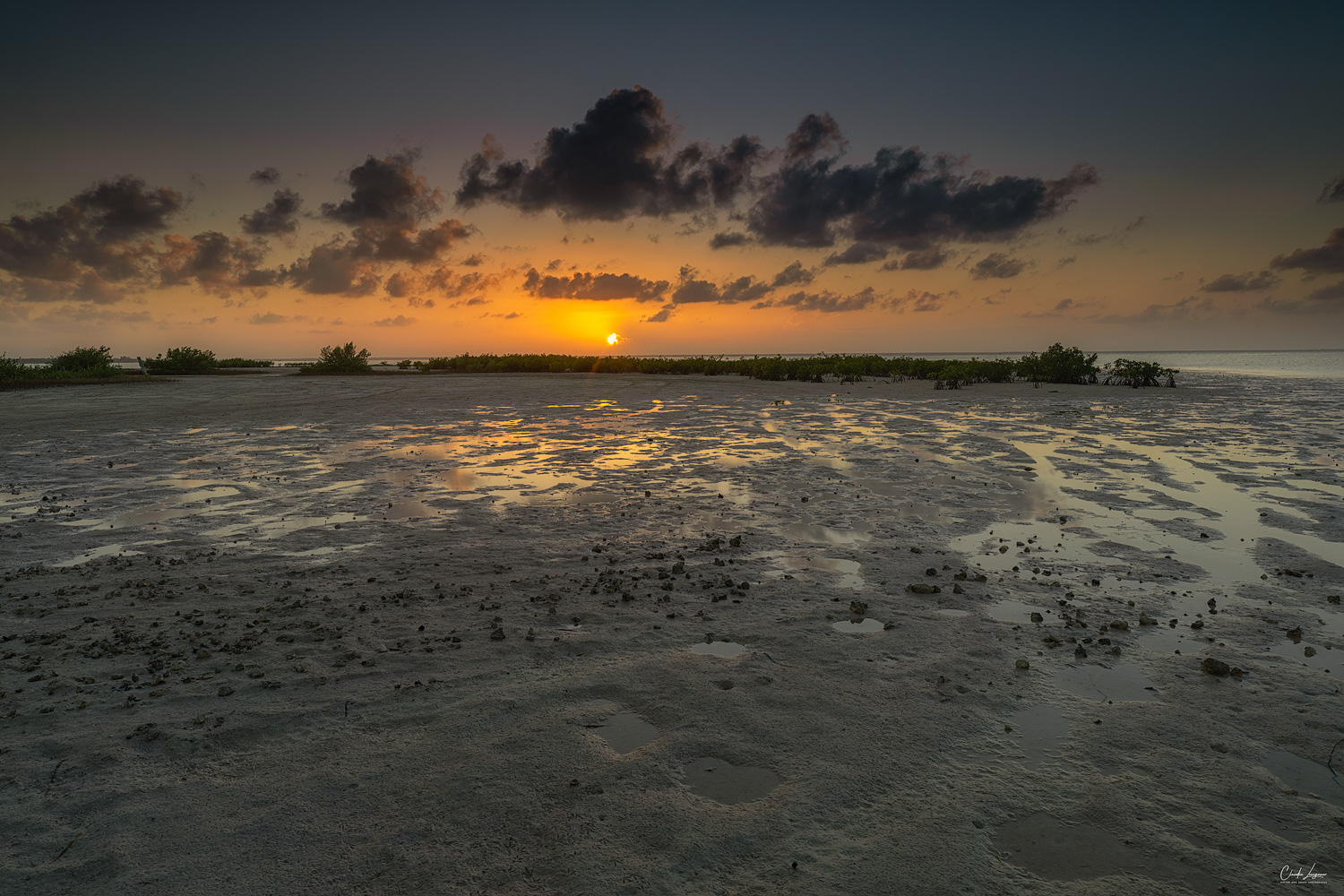 Tulum
Our next stop was Tulum. I had read about the beautiful cliff seascapes and we decided to spend the night in order to photograph the cliffs at sunrise. We found a beautiful resort for the night, situated at the edge of the cliffs with access to a small bay. Sleeping right at the location made it easy to get up at 5 am next morning.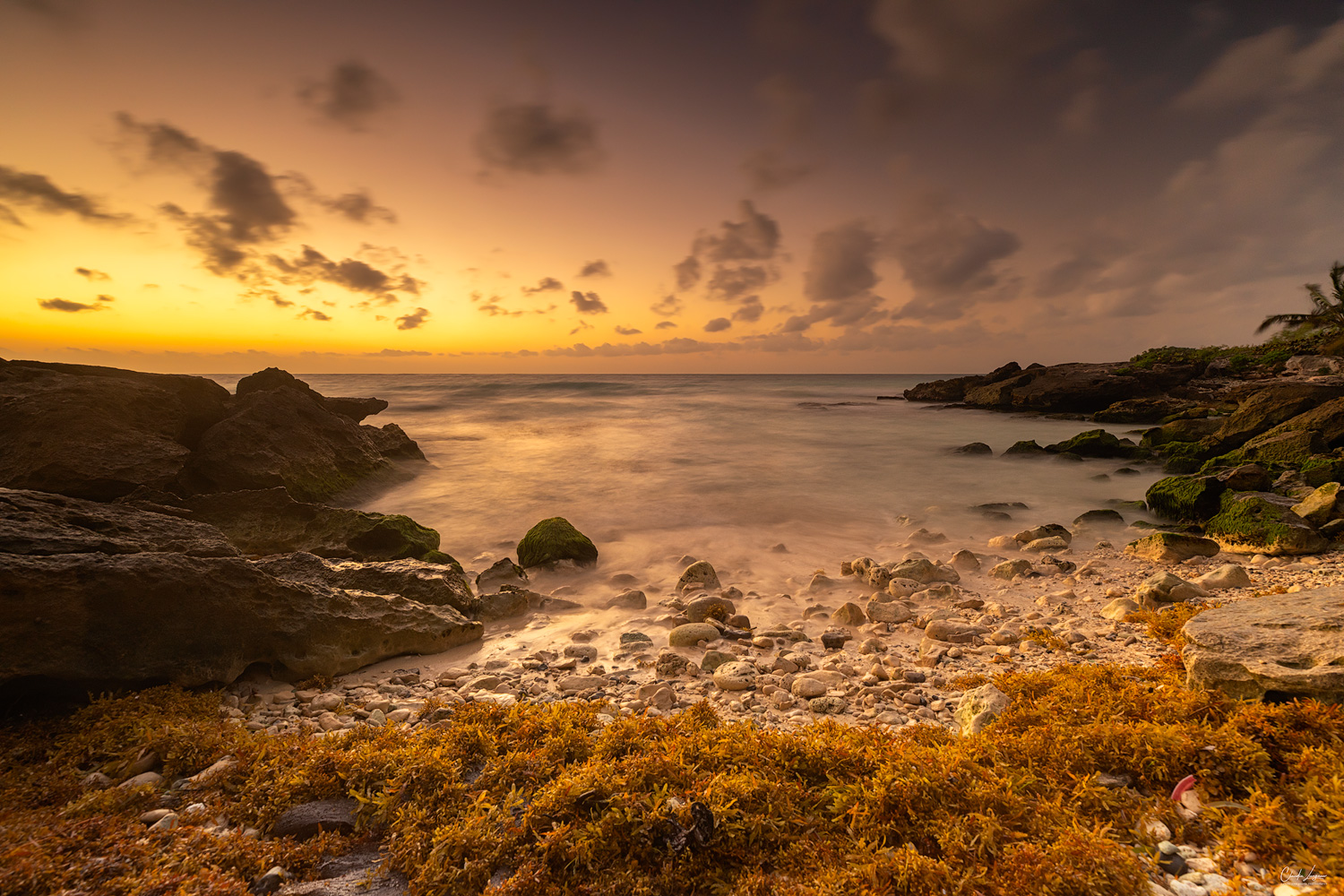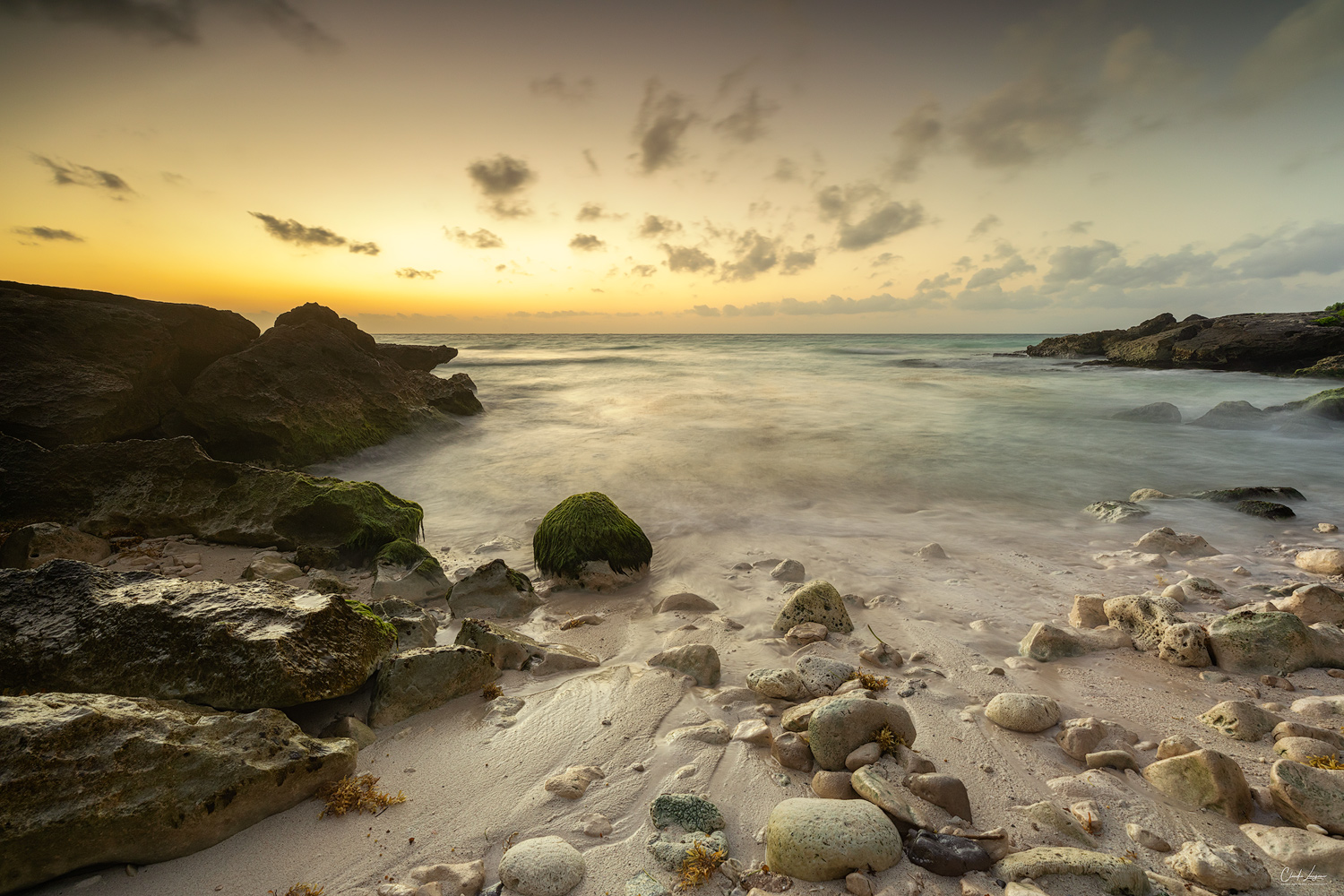 Celestun
We continued our drive to Celustun, a small fishing village in Yucutan, which is known for its high population of flamingos. It attracts many tourists every year. We spend the evening driving around the dunes at the edge of the village and watching the flamingos. The next morning, we got up at 5 am for a boat tour in the Ria Celestun Biosphere Reserve. Here are some pictures.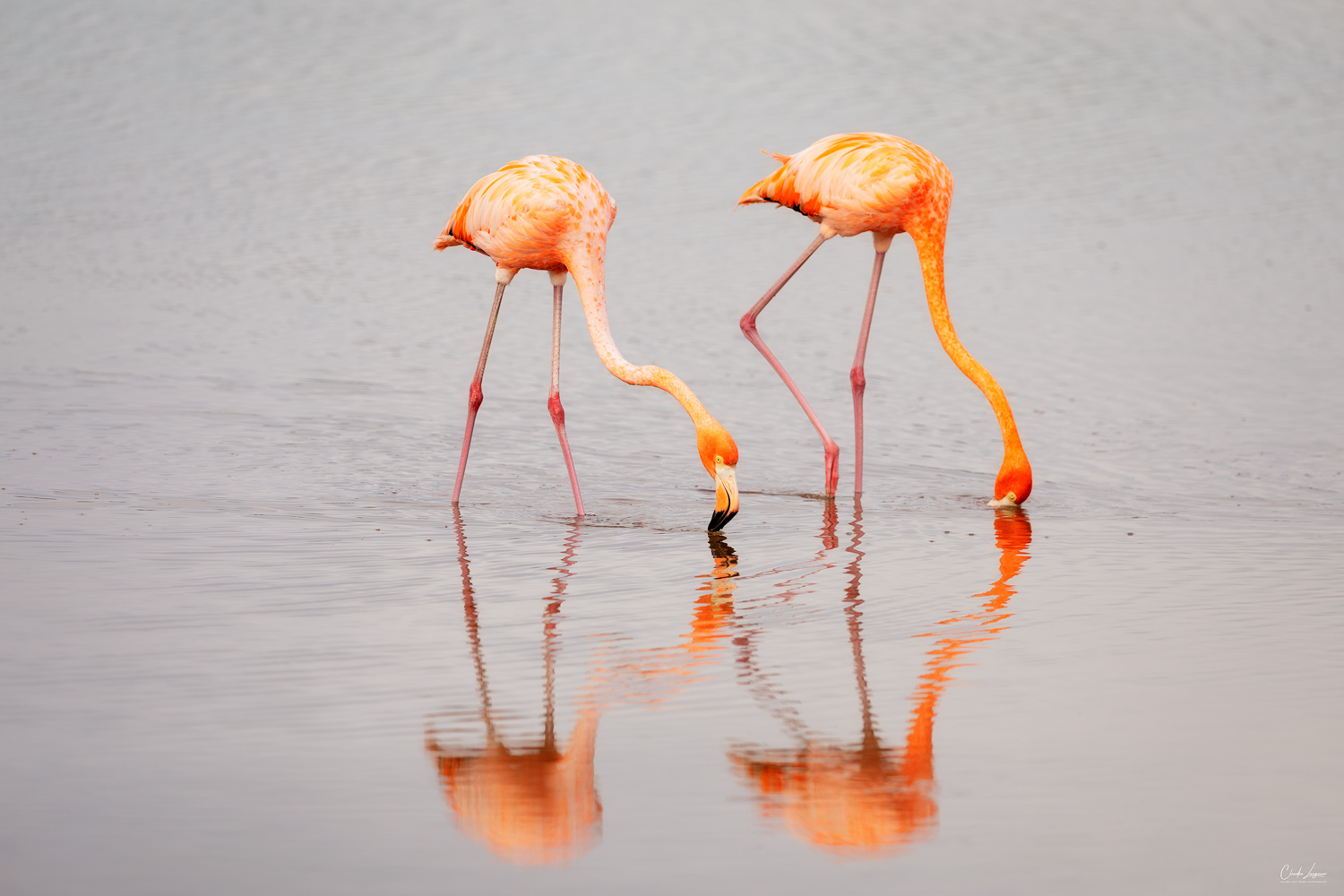 Chiapas | Mexico
We left Celestun early morning and drove up north to Chiapas. As we came closer the landscape scenery started to change and became more vegetated. I was planning on visiting Agua Azul Waterfalls, but, unfortunately the time was too short. Instead we stopped in Palenque for the night and made a jungle tour next morning, which was very fascinating.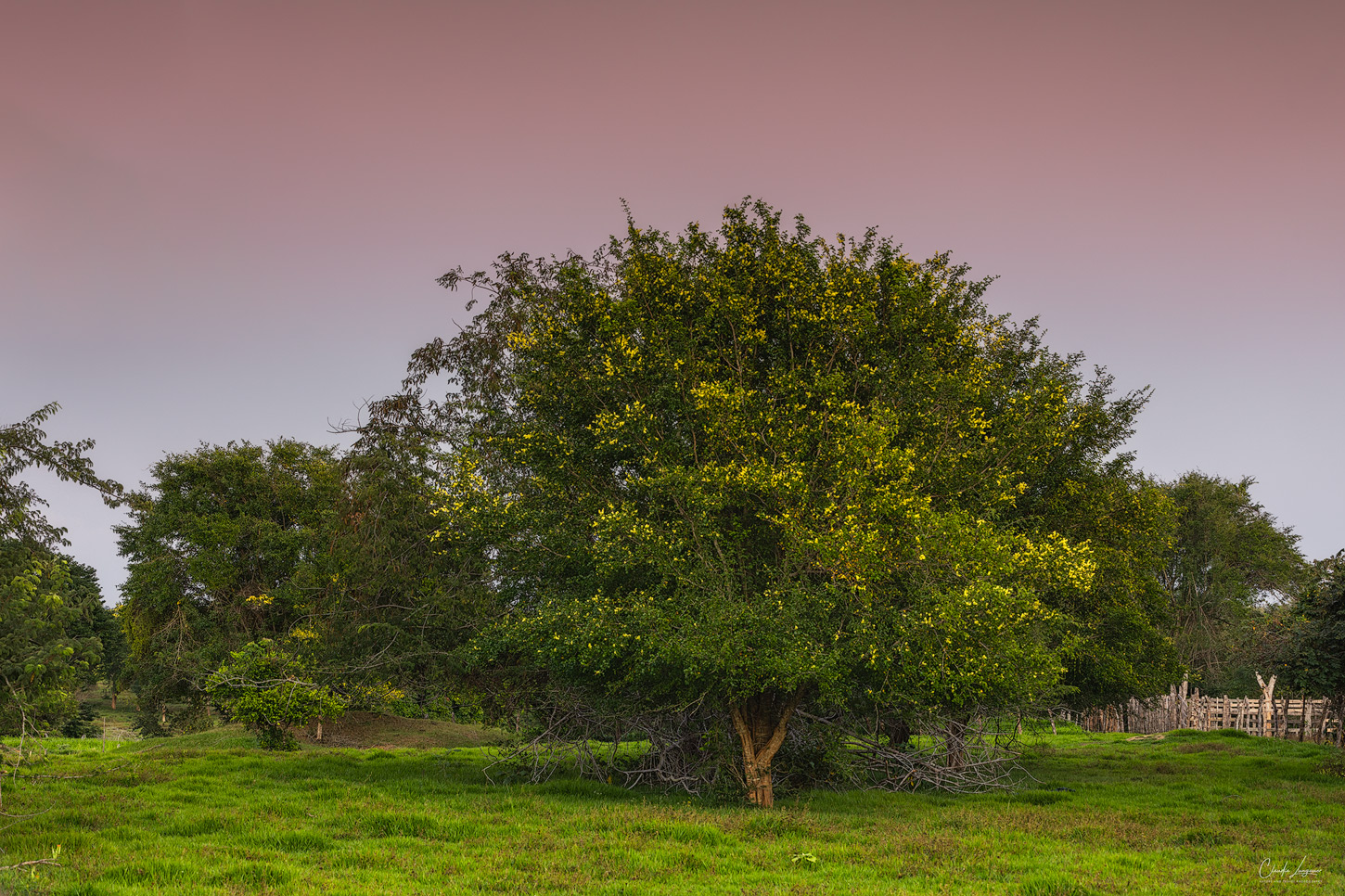 Lake Bacalar | Quintana Roo
It was time to prepare for our return. We decided to spend our last night at Lake Bacalar in Quintana Roo and found a charming small resort right at the lake, accessible via a dirt road. The resort was very peaceful with a wooden pier at the lake. The crystal, clear turquoise water of the lake was amazing. Perfect for my morning shoot.