In mid-January Adam and I headed out to Florida for a long weekend trip. We had been to the Florida Keys last year and I was looking forward to returning for some seascape photography this year. I especially like Key West. It is the southernmost point in the contiguous United States and famous for its charming restaurants, bars, conch-style architecture and historic sites, such as the Ernest Hemingway Home and Museum.
We flew in to Fort Lauderdale, picked up our rental car and started our adventure. The Overseas Highway drive is one of the most scenic drives in the world. A long 113-mile road with nothing but the ocean on each side and is therefore, also often called "The Highway That Goes To Sea". It follows the trail of the old railroad built by Henry Morrison Flagler in 1912 and that was damaged later on by the 1935 hurricane.
It was raining heavily when we left the mainland behind us and approached the Keys. We stopped in Marathon for the night and had a drink in a bar nearby. The bar was outside, but covered and we enjoyed our drinks while the rain was pouring down around us.
Key West
The next morning, we continued our drive to Key West. We witnessed a stormy ocean when arriving. The waves were incredibly high and crashing on the boardwalks. I immediately, was fascinated and wanted to return in the evening to capture some images of the stormy ocean.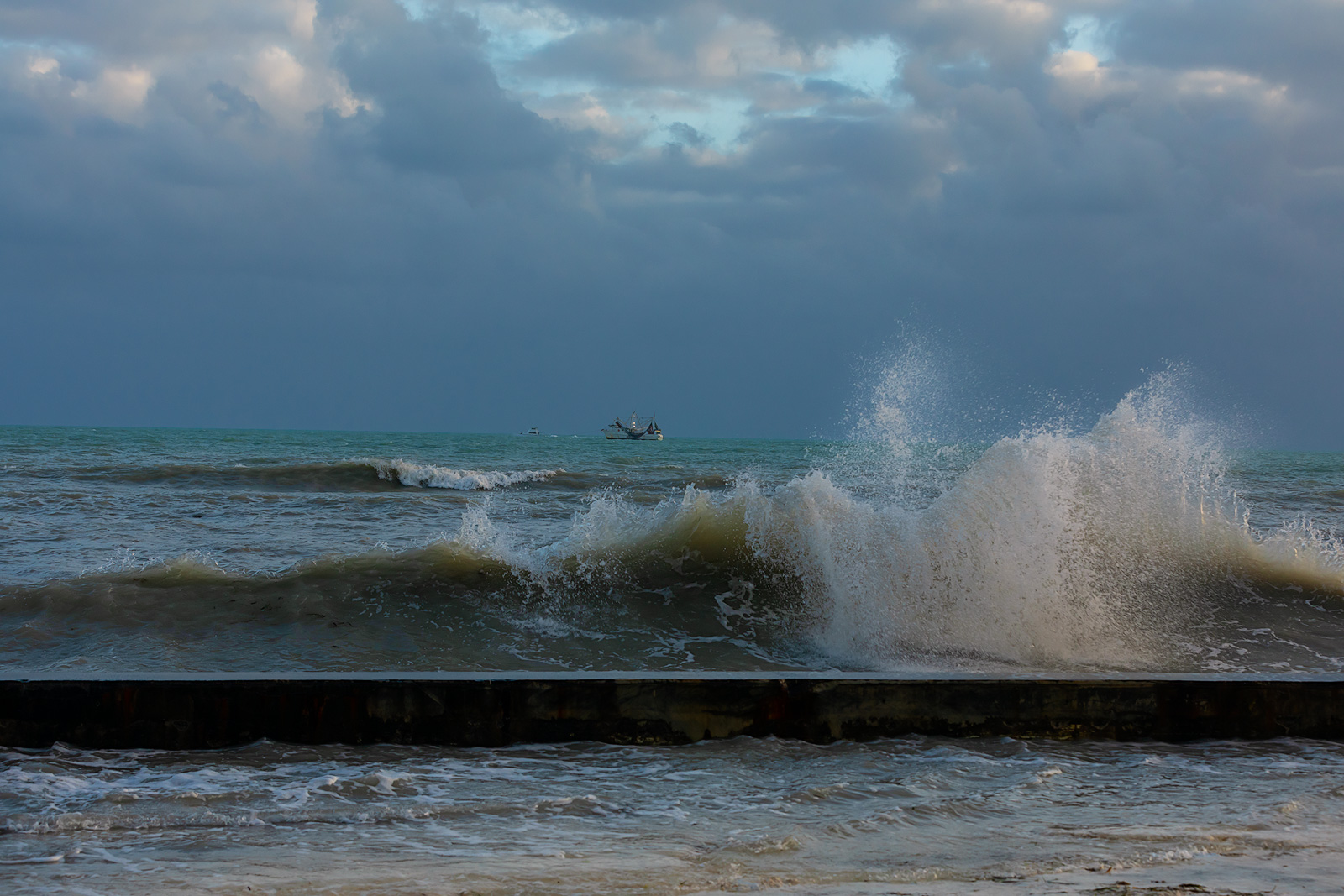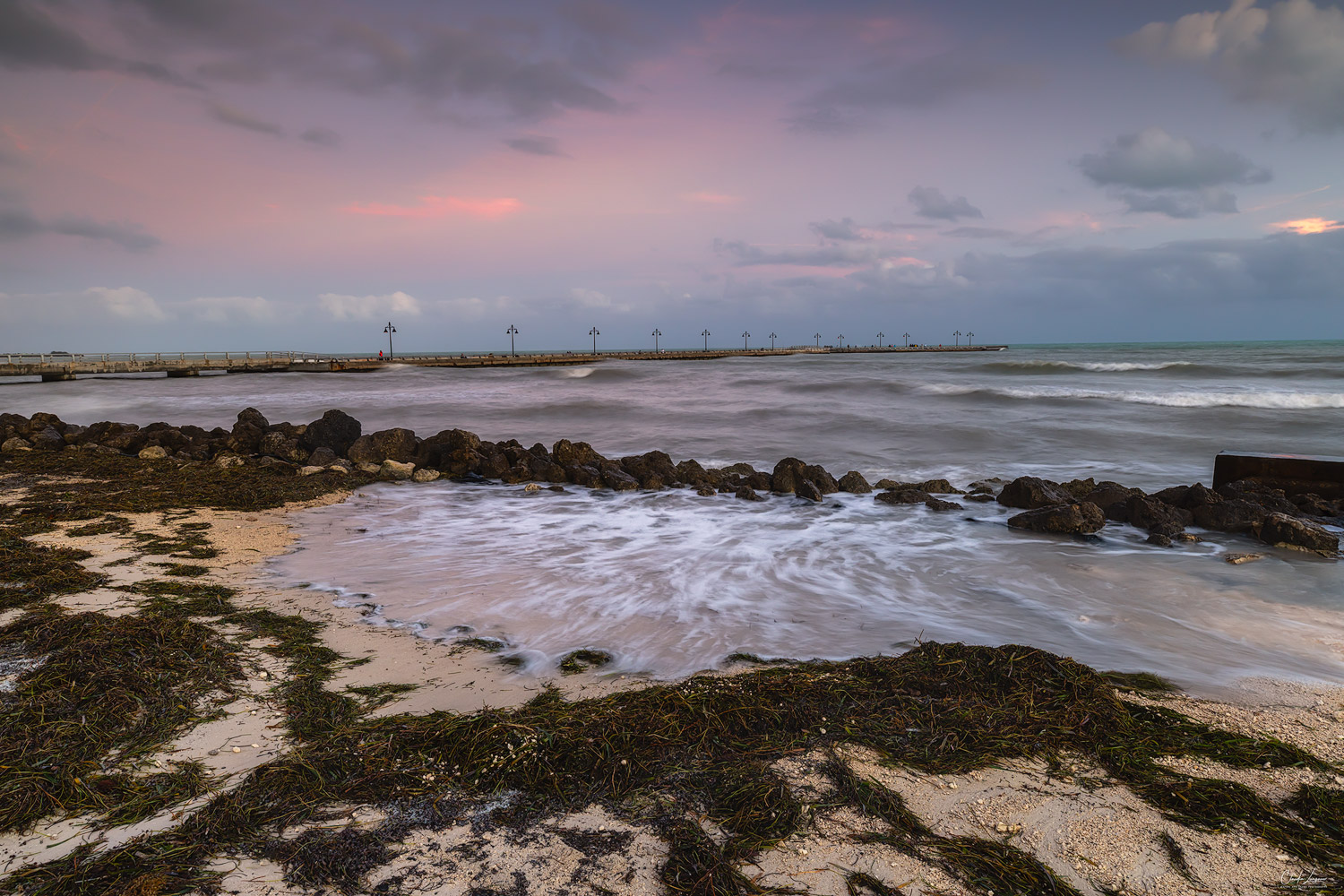 Stormy waves are crashing on the shore at sunset.
Last year I had photographed the beautiful, wooden pier at John & Mary Spottswood Waterfront Park. I loved the location and therefore, planned to return early next morning for sunrise photography. We woke up at 6 am in order to make it on time.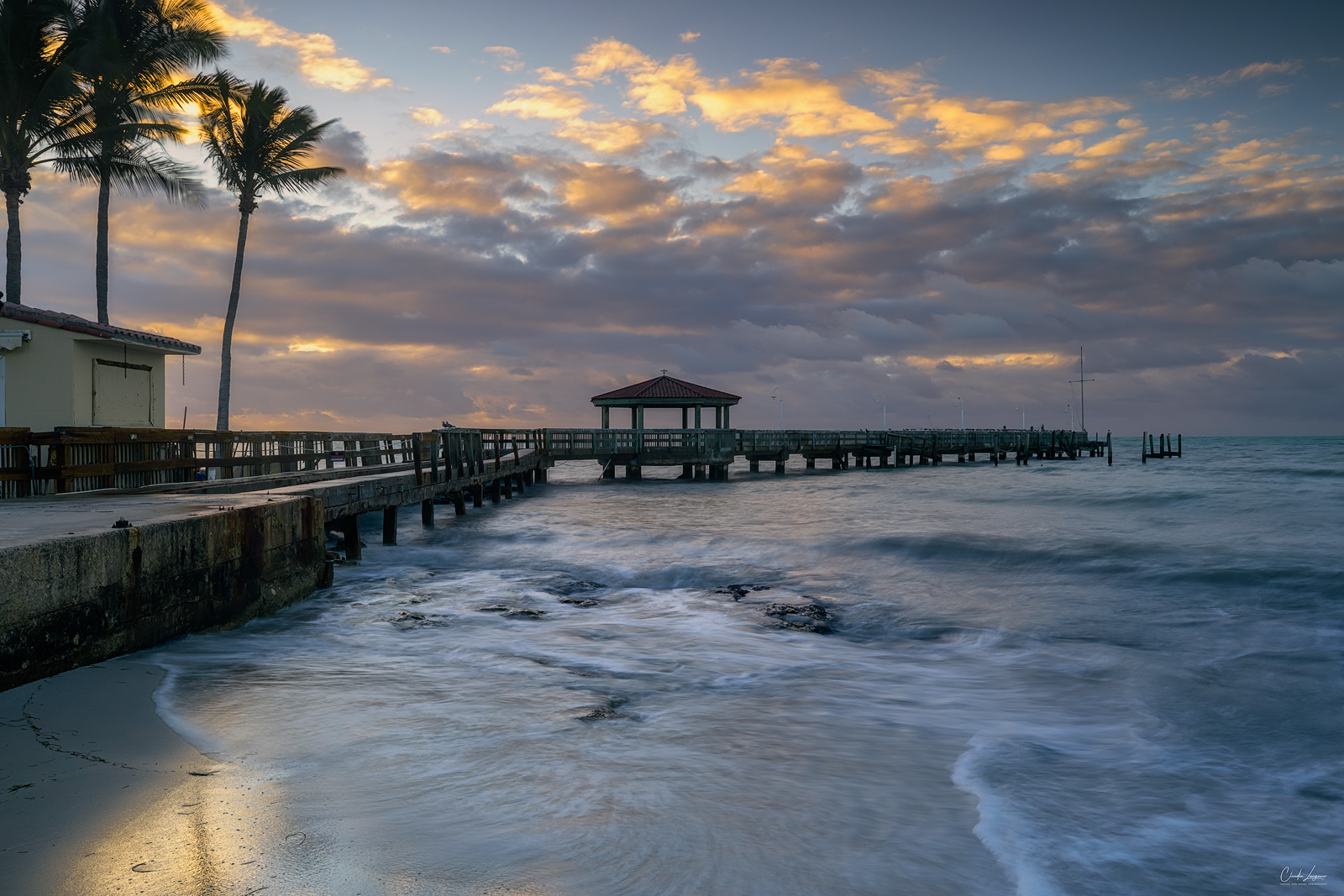 Back at our hotel we rested a bit and met later on with friends for lunch, who stayed in Key West, too. We enjoyed the food and company and went on to explore the island a bit more. Our last night in Key West ended with dinner at a nice Italian restaurant.
As Adam has family living in Tampa, we try to combine our vacation with family visits. We got up early the next day and drove all day to St. Petersburg, also known as the "Sunshine City", located at the coast and part of the Tampa Bay area. We took the scenic drive through Everglades National Park in hope of viewing some interesting wildlife.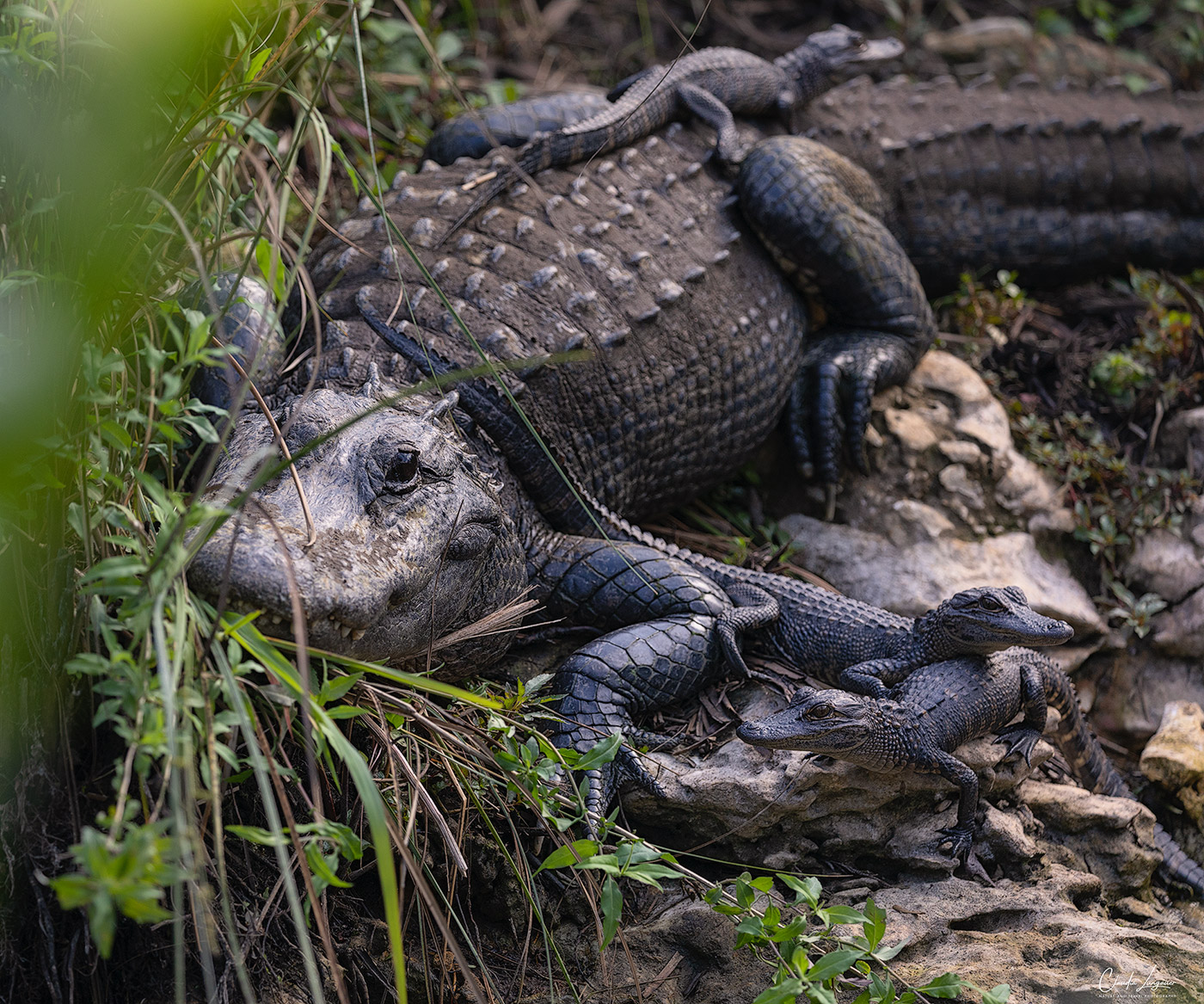 An alligator with 3 babies was hiding out along a river in Everglades National Park.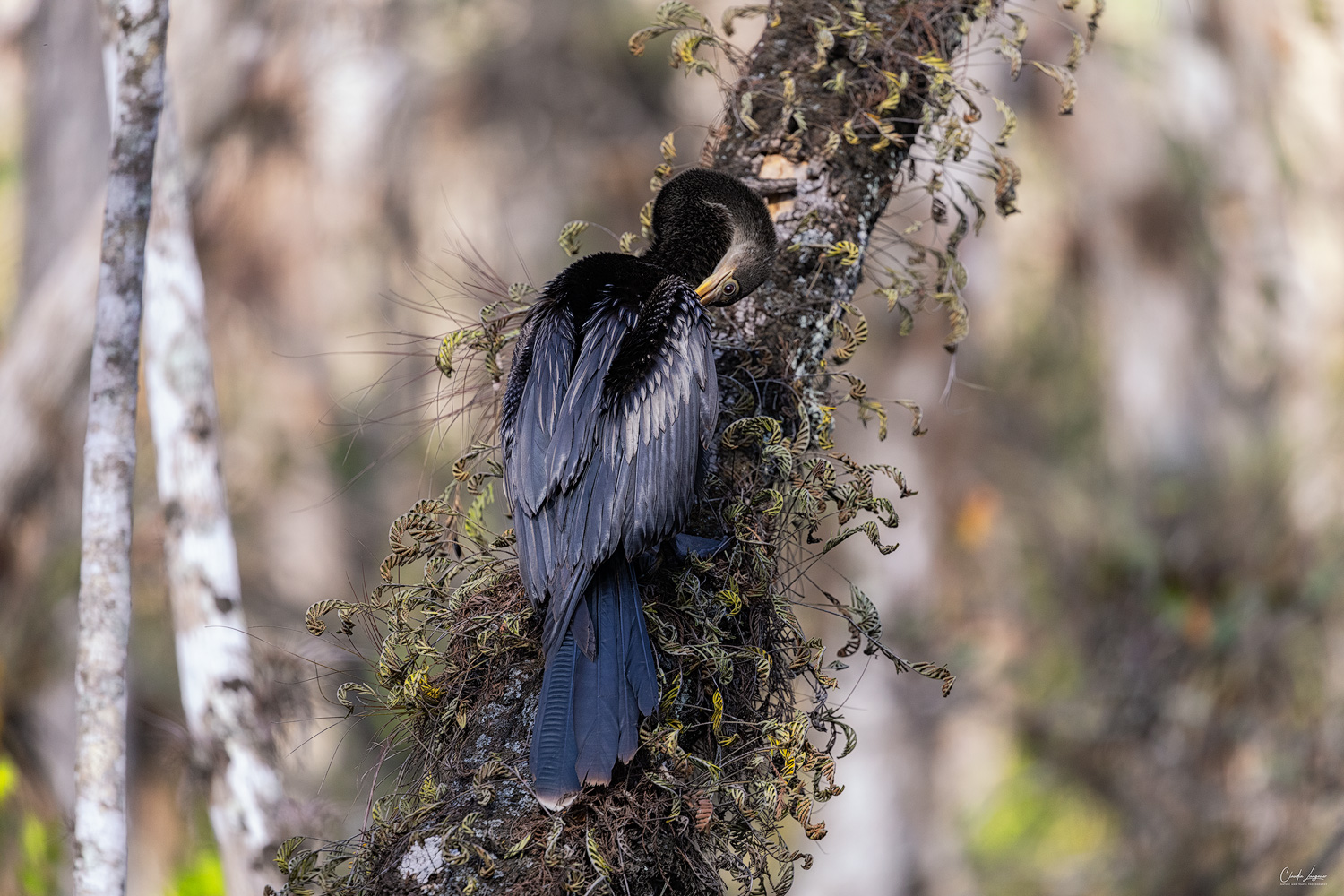 St. Petersburg
When arriving in St. Petersburg at the end of the day we were greeted by extreme cold temperatures around 40F, which was unusual for Florida. We met Adam's aunt the next day and visited his grandpa. After spending some time with his family, we explored the Lettuce Lake Park nearby.
In the evening we drove to Clearwater to photograph the famous pier at sunset. The wind was freezing cold and I had no gloves with me, but I managed to get some shots. We warmed up afterwards at a restaurant nearby called Dockside Dave's and had some Grouper sandwich, my first one and it tasted delicious.