It is November now and I have been spending the last couple of weeks with editing the pictures from our last fall trip to Colorado. We were lucky to spent some time around Aspen and Marble, exploring some areas we weren't able to get to before, like Kebler Pass and Maroon Lake. Yes, we finally managed to get to Maroon Lake. Afterwards, we headed down to Durango and spend our last days in the San Juan Mountains.
Elk Mountains
Maroon Lake
After two years of trying to get to Maroon Lake with obstacles, we made it.
I was surprised to see the water level. Last time we had been there was in September of 2019 and I remember the water level reaching the walking path. It seemed so much lower this time, which is not that surprising considering the water situation in the west.
Another surprise was how many photographers were at the scene. We arrived an hour before sunrise and there was literally a line with photographers lining up around the path, so I was pretty much the last one in line, haha.
Kebler Pass
We decided on visiting Kebler Pass, which is known to have one of the largest aspen groves in the world. We were lucky with the weather suddenly turning from bright, sunny skies to moody, storm skies, when approaching Kebler Pass. This was a chance to capture some of the contrast between the yellow glowing Aspen trees against blue, dark skies.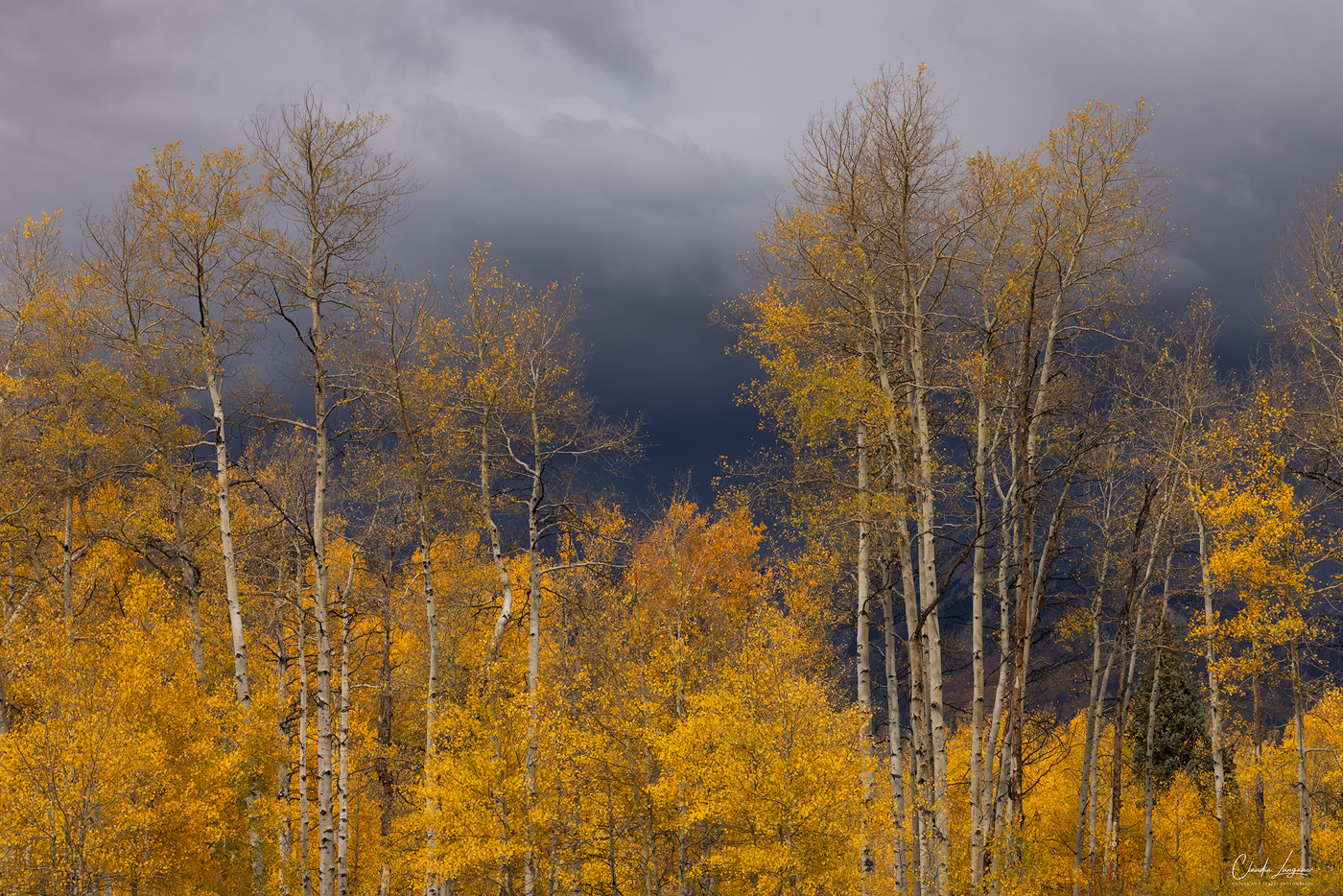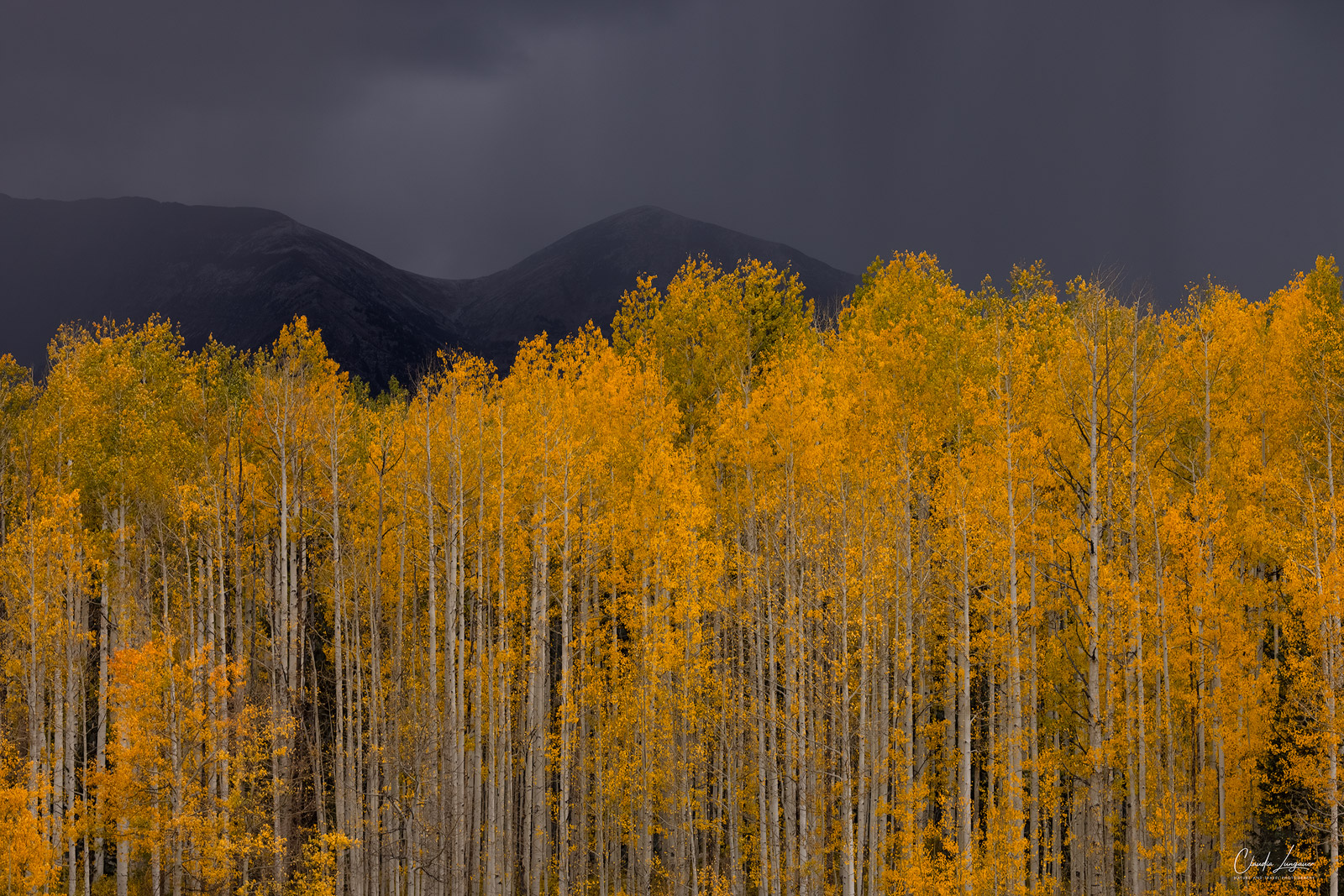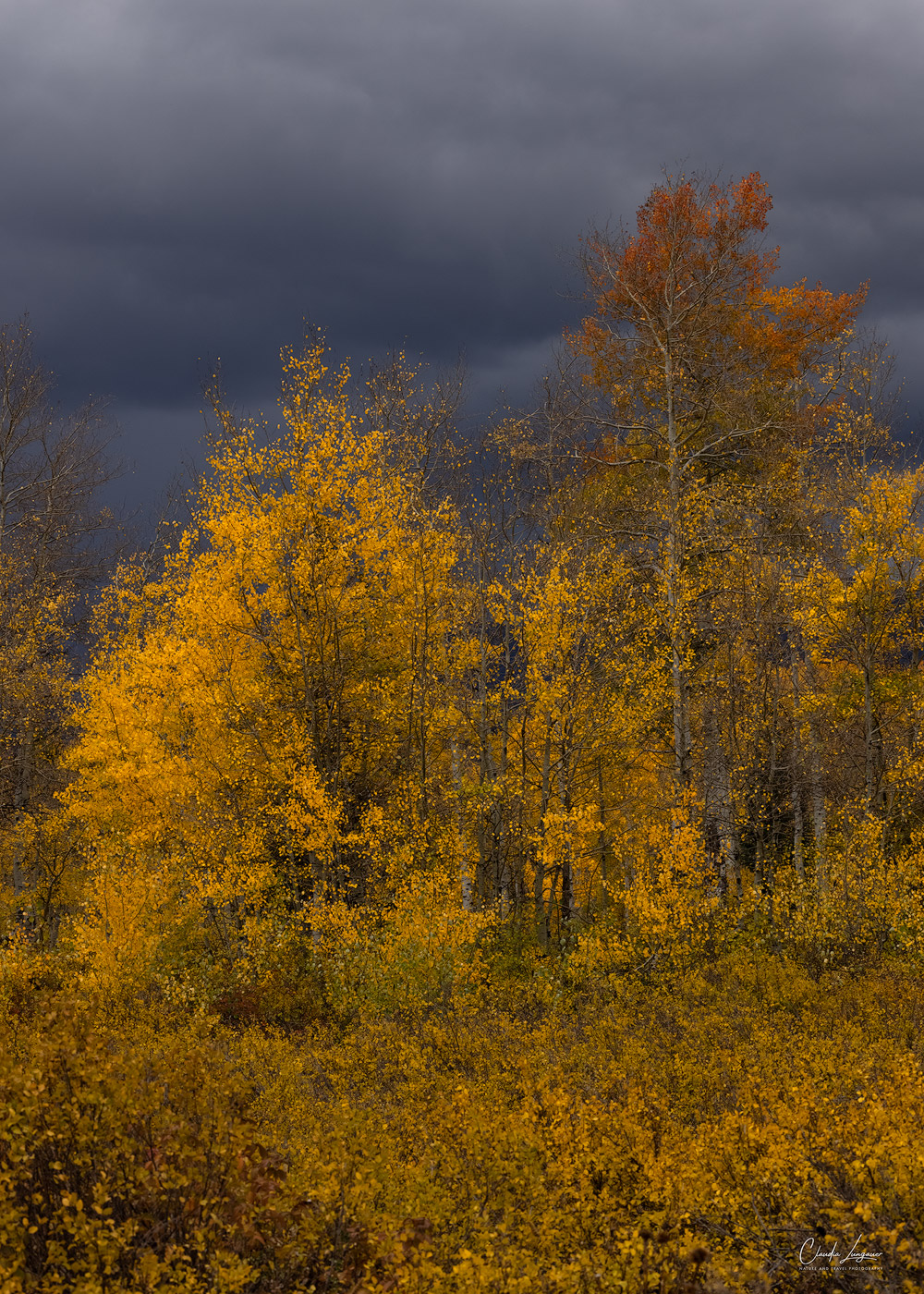 Crystal Mill
I could not resist to return to the Crystal Mill. This place is magical with the mill towering on the rocks and the colorful aspen trees around. As we stayed in Marble for a few days, we were able to leave early. The conditions were perfect this time. Morning mist was wrapping around the landscape, and while we were driving and I admired the beauty of the landscape around us, I was hoping we wouldn't arrive too late at the mill. We did get some of the misty conditions upon arrival, which was nice.
Island Lake
On our last morning in Marble, I returned to Island Lake for a sunrise shot. The lake offers breathtaking views of Ragged Peak, Chair Mountain and Ragged Mountain. The mountains were completely covered by fog upon arrival. I met another photographer at the scene who is from around this area and he suggested the conditions might still change. And they did. It was amazing to watch the sun shining through the mist. A beautiful way to spend the morning.
San Juan Mountains
Molas Overlook
We had been here in the summer. The view on the San Juan Mountains is gorgeous. The sky was amazing this day. Clouds formed above the San Juan Range and they caught a bit of a pink color while the sun set.
Ophir Pass
We drove the road up and down and walked quite a bit while searching for the famous "Dancing Aspens". Eventually, my husband found them and I was lucky to be able to get some shots. Thank you, Adam!
Mystic Falls | Telluride
I coincidentally came across a post on this waterfall when searching for the location of the famous "Dancing Aspens" and was immediately intrigued by trying to visit it. This was probably one of the most adventurous hikes we have done so far. There isn't any real trail and we crossed the creek about 5 times before ending up on the right path. I was about to give it up and turn back when Adam pushed to give the last path, we noticed, a try. And I was so happy we did afterwards. The trail is leading from the top of the falls to the bottom with some scary drop-offs a few times. It is very steep and quite a challenge, but it was worth it. When we finally reached the bottom of the falls, we were astonished by the breathtaking and untouched scenery.

As I learned recently there is a much easier trail, that takes only about 5 minutes without crossing any rivers and climbing, haha. I guess that might help me to convince Adam to return one day ;).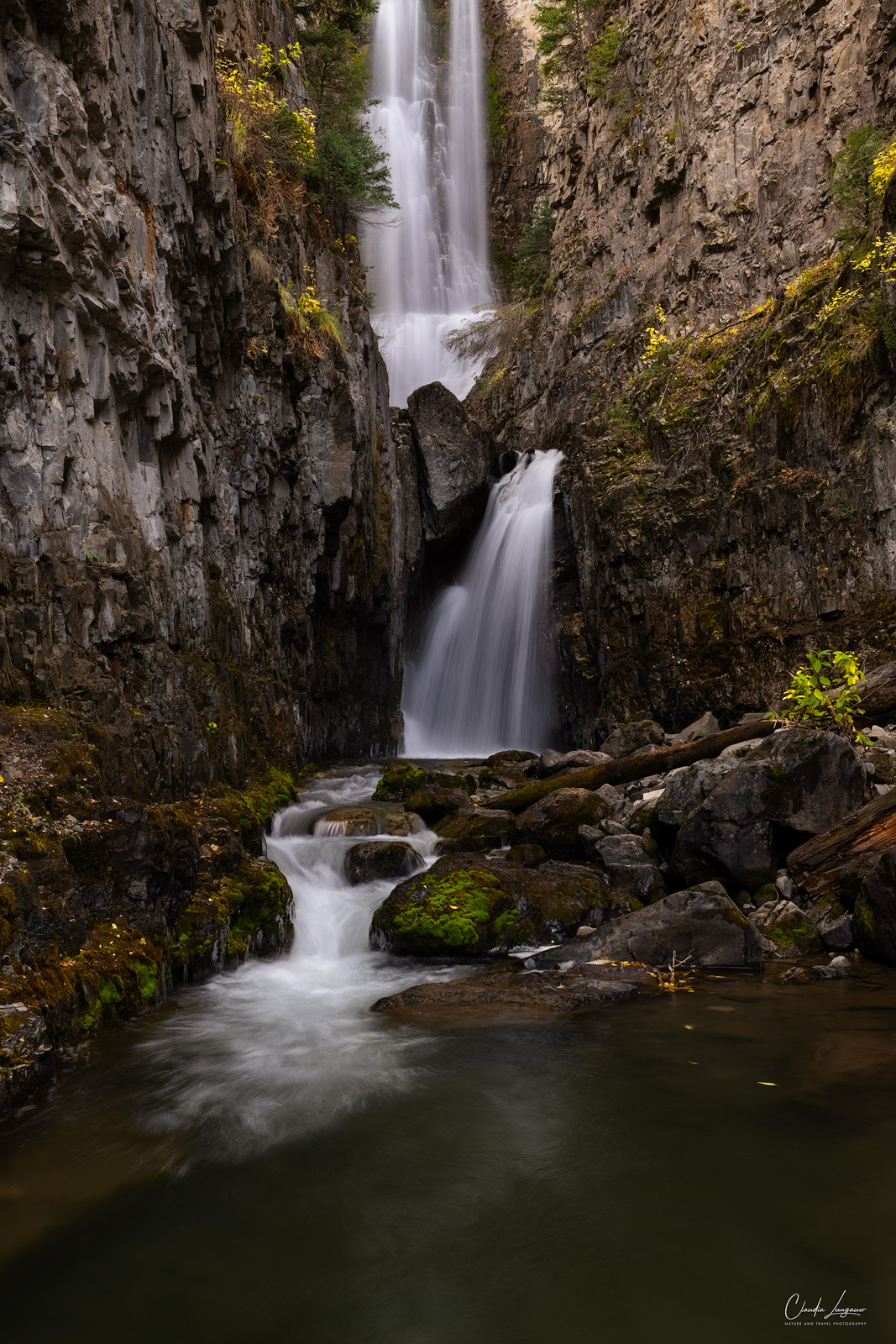 Utah
Warner Lake
We stayed two nights at Gateway resort on the border to Utah. We have been here a couple of times before and it is a really beautiful place to relax a bit. It is located about a two hours drive from Moab. Being so close we took the chance to drive back to Moab and ended our day at Warner Lake. The lake is beautiful, especially during fall season, the lake is surrounded by yellow, glowing aspen trees.